The public debut of the Nissan R35 chassis GT-R was made during George W. Bush's second term. The next-generation GT-R was presented at the 2007 Tokyo automobile show. It represented a natural evolution of Nissan's iconic nameplate. The GT-R has remained virtually unchanged since its 2007 debut, which is truly impressive. Nissan has updated the GT-R's styling with minor updates after it missed the 2022 production run.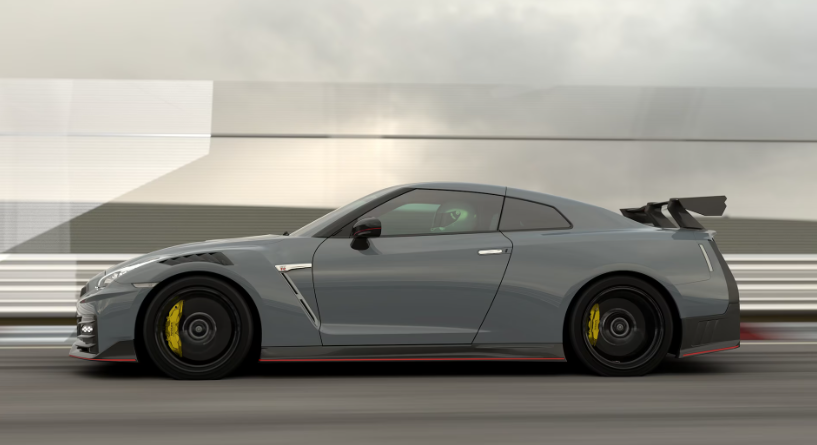 2024 Nissan GT-R Review
Let's get started. New front and rear fascias are available for the 2024 Nissan GT-R. The new styling is not just for aesthetic reasons. Nissan claims that these enhancements improve the GT-R's aerodynamics and increase the GT-R's total downforce. The coefficient of drag, however, remains unchanged at 0.26. GT-R Nismo models get a new rear wing, front lip, rear diffuser, and canards that add more downforce.
At the Tokyo Auto Salon, Nissan took back the cover for the 2024 GT-R. It featured new (old) paint options and revised aerodynamics. This minor improvement to the R35 generation has largely remained unchanged in its 16-year history. T-spec and Premium still have 565 horsepower and 467 pounds-feet respectively from the twin-turbo, 3.8-liter V-6.
The upgraded Nismo version continues to boost those numbers to 600 horsepower and 487 pounds feet. The standard ATTESA ETS all-wheel drive system can send power to all four wheels. It can also vary the front-rear torque split according to driver preference and situation. The rear-mounted six-speed dual-clutch transmission continues to shift.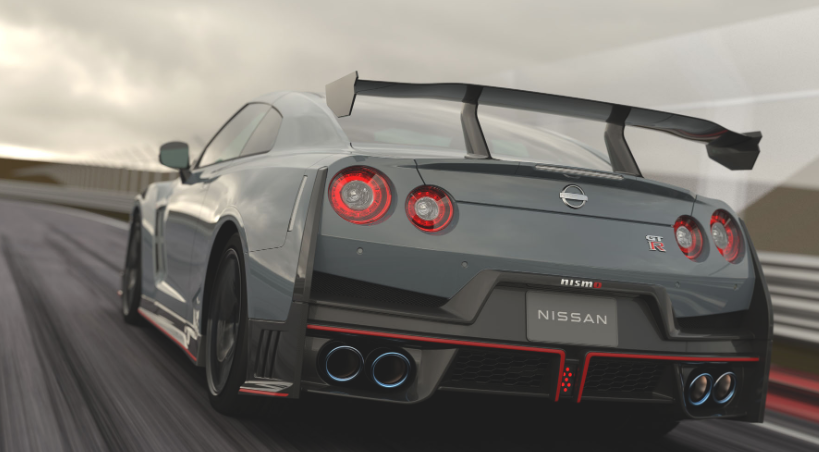 Redesigned front and rear fascias. The GT-R uses a thinner mesh for the front grille. This is intended to increase cooling and decrease drag. Despite an increase in downforce, Nissan managed to maintain the GT-R's coefficient drag at 0.26.
T-spec trim levels will return for 2024. You can choose from two different colors. According to Nissan, the first, Millenium Jade was only available on R34 V-Spec II Nur. The second, Midnight Purple is a modern version of the Midnight Purple III on the R-34 GT-R V-Spec.
The T-spec receives Nismo carbon-ceramic brakes, wider front fenders, and Nismo dynamic control. It also has a gold-painted version of RAYS 20-inch forged Nismo wheels. The T-spec badge is on the outside and has dark Mori green upholstery.
Models
The GT-R's track-focused Nismo version has wider tires, six-piston front brake discs, four-piston rear discs, carbon-ceramic brake rotors, and many other carbon goodies. The Nismo's rear wing is approximately 10 percent bigger than the previous model and rests on swan neck supports.
In an effort to improve downforce and reduce drag, the Nismo team redesigned font lips, rear diffusers, canards, and canards. The new Nismo appearance package includes RAYS forged 20-inch wheels with red accents, a carbon fiber hood, and an exclusive engine cover. The Nismo trim is available with a Stealth Gray option.
New front and rear bumpers are available on all base GT-R models. They not only give the car a fresh look but also improve its aerodynamics. A new set of small hexagonal LED daytime run lights is also available, as well as a profiled rear wing.
Features
The GT-R Nismo comes with its own upgrades and a more radical change to its aero package. The new rear wing is now mounted on carbon fiber uprights and top-mounted. The redesigned rear bumper features a diffuser section that incorporates a new fog lamp, and carbon fiber strakes to clean the air as it separates from the body side. The 2024 model's front has the same LED running lights, but a separate black section. This gives it a totally different look.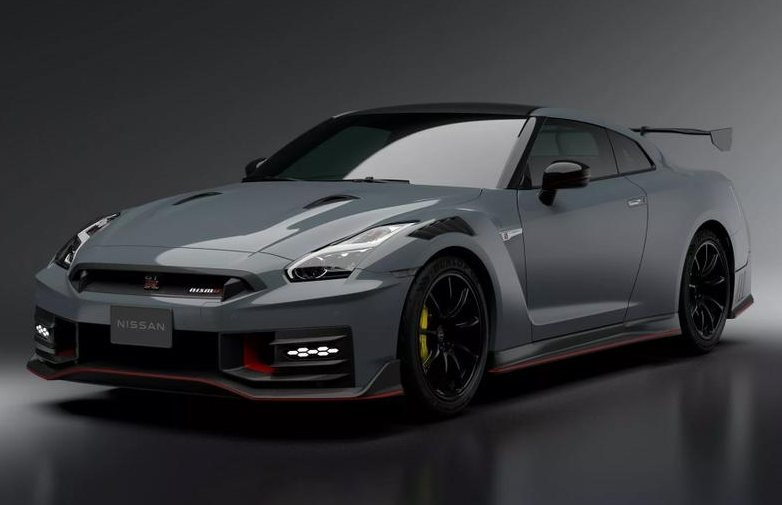 2024 Nissan GT-R Price & Release Date
Nissan plans to ship the new Godzilla cars to dealers in spring. However, if you want the more focused Nismo, then you'll have to wait until summer. Prices are still unknown, but the current models begin at $115,435 Premium and $212 6,635 Nismo.