MINI revealed the exterior design of its 2025 Cooper Electric model last month. Now we get a look at the interior. The dashboard is mostly covered but we can still see the new steering wheel, and the cabin has been 'cluster free'. MINI has moved the vehicle information from the traditional digital instrument cluster to the top of its new infotainment.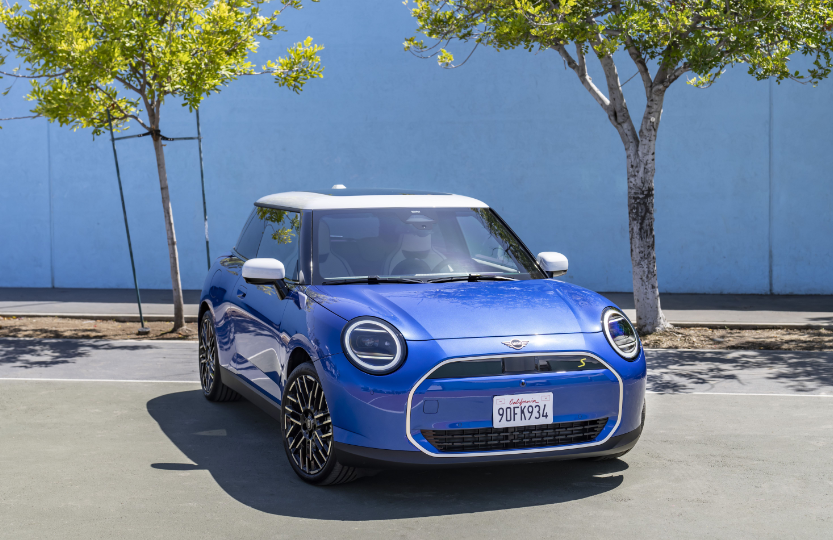 2025 MINI Cooper EV Redesign
It's as if someone just threw a timer on the dashboard and said it was done. It's not discreet but it does appear to be divided into three sections. The top third features a speedometer and a range gauge, as well as other important information. The display's center is dedicated to infotainment while the lower third contains climate controls, shortcuts for the phone, navigation, and home screens.
Flavor Flav would approve of the 2025 MINI Cooper Electric with its clock-like infotainment system. The inclusion of climate controls in the infotainment has led to the removal of several physical controls. We can still see the minimalist shifter, as well as the "Power" and "Experiences", knobs.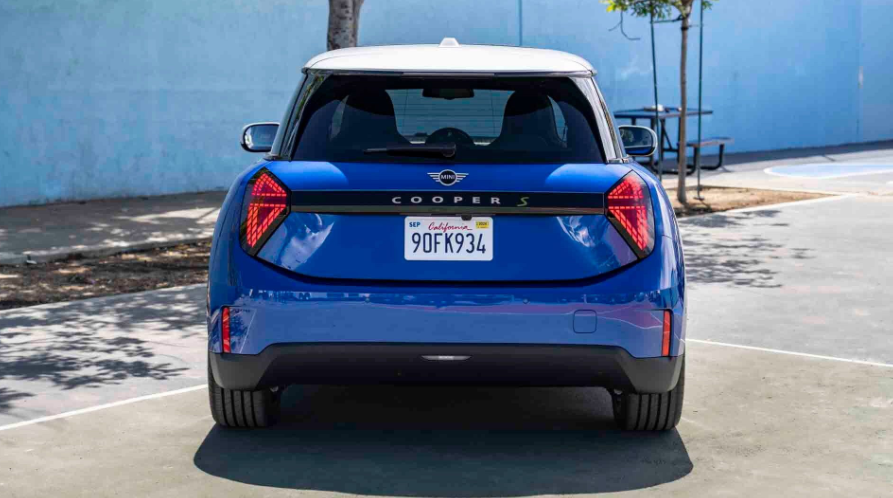 MINI revealed a few details yesterday, stating that the "visually-reduced interior" has a 9.4-inch (240 mm diameter) OLED display in the center. The company has also confirmed that there will be two steering wheels and Vibrant silver accents. New seats with integrated armrests are also on the way.
The company has also confirmed that the Cooper E has a 40.7-kWh battery with an output of 135 kW/184 PS. Cooper SE has a larger battery of 54.2 kWh and an electric motor that produces 215 hp. The models should be able to travel between 300 and 400 km (186- 249 miles) on a single battery charge.
Features
Mini has released some images that show the exterior design for the 2025 Mini Cooper EV. It will remain true to the classic Mini Cooper look while introducing a few modernizing features. Mini has taken things to the next level with its design. It now offers triangle-shaped taillights and creases along the hood for a more purposeful look. Ornate wheels are also available, as well as smoothly integrated headlights that hint at Mini's heritage while adding a modern touch.
The octagonal outline of the grille has been reduced, and no extra details or chrome accents are present to draw your attention. The electric version also features a blanked-off grille and a thin strip of black at the top which could be used to hide sensors. The Cooper is now sleeker, more stylish, and pays homage to its rich history. The circular infotainment screen in the car features cutting-edge technologies like advanced driver assistance. The cabin still retains its unique style, which has been a hallmark of Cooper hardtops for years.
Engine & Specs
Mini has not revealed the exact specifications yet, but there are hints about two powerful options for the Cooper E as well as the Cooper SE grades. The entry-level Cooper E may have a 40 kWh pack that has 181 horsepower. The Cooper SE, on the other hand, could produce 215 horsepower with a 54-kWh battery setup. There are also reports that a John Cooper Works trim could be available in the future, with a battery larger than 60 kWh. This would likely feature more than 300 horsepower. This would allow drivers to enjoy the same level of convenience as the original Cooper but with an added adrenaline rush of acceleration.
Mini doesn't go it alone. Mini's commitment towards eco-friendly vehicles is evident with this generation of Minis through partnerships made with Great Wall Motors. Spotlight Automotive Limited, a joint venture with Chinese automaker Great Wall Motors, was formed in 2018 to jointly develop and manufacture electric vehicles. The gas-powered versions will still be built at the Oxford plant, UK. However, the joint venture is responsible for developing, procuring, and manufacturing EVs, including the highly anticipated 2025 Cooper EV.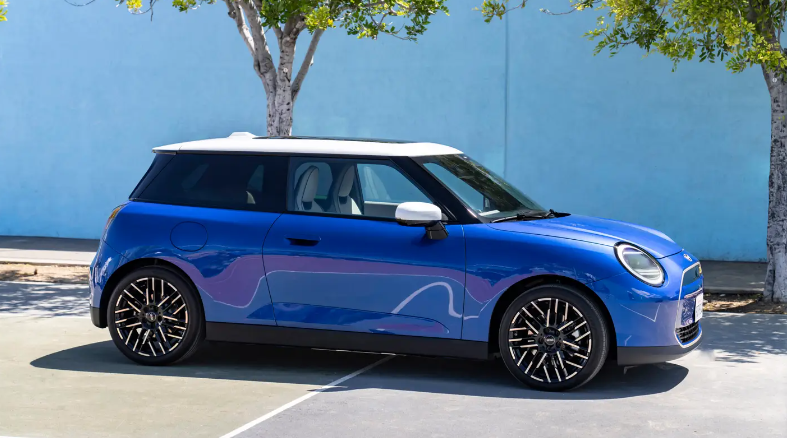 The joint venture is a major step in the future electrification of the brand and the production of gasoline-powered models at Mini's Oxford plant. Mini has made it clear that its success and the expansion of its global production network won't lead to a reduction in production but will instead serve to expand its growth. The total production in Germany increased by 25 percent between 2007 and 2017. This rounded out to around 1.15 million units per year. All of this serves as a reaffirmation of Mini's commitment towards its UK headquarters, where major investments were already made prior. We can't but be confident that the new Mini Cooper Electric 2025 will not disappoint with this level of effort.
2025 MINI Cooper EV Price & Release Date
Mini expects to offer three trims: Classic ($32,000), Signature (35,00), and Iconic (37,000). This isn't exactly a bargain, but electric cars are much cheaper to operate, maintain and own in the long term. The enthusiasm surrounding the EV initiative is not slowing down. Mini has a growing range of vehicles, from the classic hardtops to the John Cooper Works, that will keep drivers entertained until the release of the next-gen Cooper.
Mini is committed to making eco-friendly cars without sacrificing performance or style. We can expect to learn more about the Mini Cooper EV 2025 as news begins to roll in the coming weeks. The iconic British automaker will be releasing a new model in 2025. Until then, fans can expect an exciting ride. Drivers will be able to enjoy a new look, improved motors and batteries as well as new accessories and a variety of technological advances when the release date arrives.