Honda ZR-V is the first new model to be launched in Australia in 20 years. Honda Australia believes that the four-variant model will bring in new customers to its brand. How will it achieve this?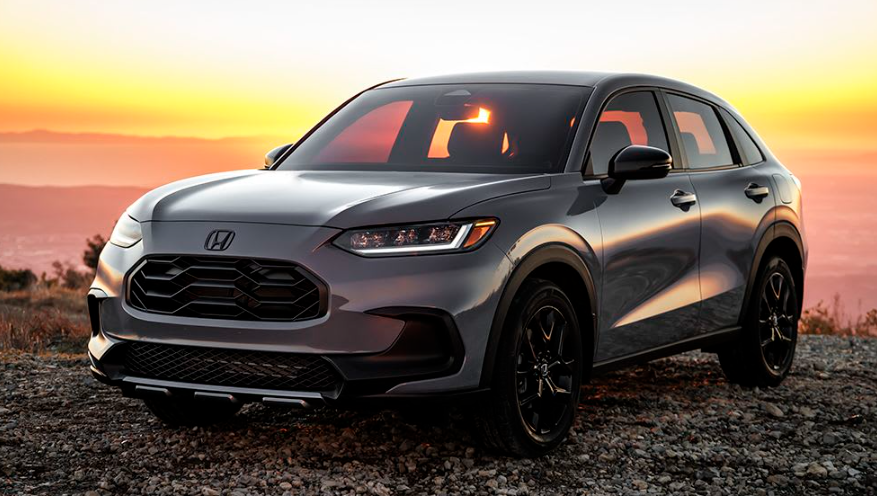 2024 Honda ZR-V Review
Honda recently revealed the 2024 Honda ZR-V at the European Media Event held in Offenbach (Germany). This new C-segment crossover SUV will be available in the Autumn of 2023. It offers a blend of stylish styling, practicality, and a thrilling driving experience. The ZR-V, which is positioned between the HR-V model and the CR-V, was designed for young, image-conscious customers who want a stylish and powerful vehicle that complements their active lifestyle.
The Honda ZR-V is a stylish and sleek vehicle that features the latest full hybrid technology. This technology was derived from the highly acclaimed new Civic e: HEV. It has won multiple awards. This hybrid system combines Honda's powerful, yet efficient, 2.0-liter four-cylinder Atkinson cycle motor with two motors to produce impressive acceleration. The ZRV is a pioneer in the SUV C segment, and proves that hybrid vehicles are capable of offering engaging and thrilling driving characteristics.
The ZR-V is built on a lightweight and rigid chassis that's inspired by Honda's renowned Civic and CR-V platforms. This engineering marvel has been designed to provide exceptional driving characteristics, high levels of agility, and a level of comfort that is typically associated with sports cars. The ZR-V offers a comfortable, engaging driving experience thanks to its refined feedback control logic. It also features low-friction parts, effortless steering, and a multilink rear suspension with optimized bushes.
Exterior
The Honda ZR-V has a commanding presence, with a noiseless front and rear, as well as a stylish, imposing front. The sleek headlights, stylish grille in gloss black, and smooth sides of the SUV all contribute to the sophisticated look. This aesthetic flows seamlessly into the rear bumper. Taillights are integrated seamlessly into the tailgate and add a sleek look to the rear. Honda engineers prioritized functionality when designing the vehicle, optimizing each panel and component to improve visibility and aerodynamic performance.
The ZR-V is a compact SUV with exceptional comfort, space, and practicality. The ZR-V's clever packaging ensures maximum functionality and ease of use. It also provides a flexible cabin that can cater to all your needs. The interior is strategically designed with trays, pockets, and clever storage options. The rear cargo area offers a large stowage space, with a load partition and a retractable parcel lid. It also features convenient under-floor storage.
Interior
The ZR-V is not only functionally superior, but it also offers a premium interior experience. Inside the cabin, you will find a luxurious ambiance created with high-quality materials with soft-touch finishes. Multiple charge points, stylish lighting, and the latest Human-Machine Interface technology (HMI) keep you and your passengers connected with the outside world. The front of the cabin is dominated by a large, nine-inch touchscreen that has been seamlessly integrated into the upper dashboard panel. This enhances the feeling of space.
We use bullet points and number lists to make information easier to scan and more user-friendly. This format helps users quickly locate the information they're looking for and ensures a more digestible experience. We also understand how important it is to optimize meta tags to accurately represent the content and increase click-through rates. We provide search engines with a clear picture of our content by incorporating keywords in the meta description and title tags of each page. This will ultimately drive more traffic to the website.
We have optimized our content to be voice-searchable in line with the changing landscape of search. We ensure that by answering common questions users might ask via voice search, our content is visible and accessible on this rapidly expanding search medium. We aim to increase the visibility of voice search results by using conversational language, and long-tail keywords and incorporating them.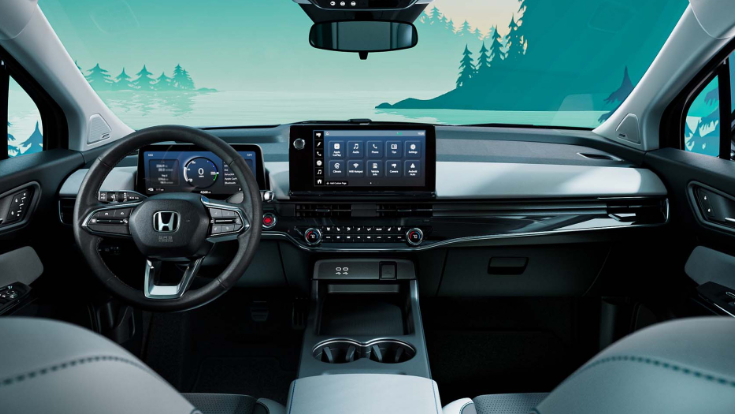 We, as a publishing company specializing exclusively in automotive content, recognize the importance of Google Image Search. We have therefore taken the necessary measures to ensure that the content we created featuring the 2024 Honda ZR-V appears prominently on Google Image Search. We have a comprehensive gallery of images of cars around the world on our website. We want to encourage and remind users to visit the image gallery above the ZRV description.
The 2024 Honda ZR-V, in conclusion, is a stunning addition to Honda SUVs, providing a perfect blend of style, functionality, and a thrilling driving experience. The ZR-V was designed with its sleek design, advanced hybrid technology, and spacious interior to appeal to young buyers who are image-conscious. Our automotive publishing company is committed to providing engaging and informative content that's optimized for search engines. This will help users find the information about the Honda ZR-V 2024 they are looking for.
2024 Honda ZR-V Release Date & Price
The ZR-V is a very sleek-looking vehicle, which cannot be said about all Honda models. The two engines that will be available are more important than their design. It also starts at AU$ 40.200 ($26.667). This is significantly less than the 11th generation Civic, which has been re-released and starts at AU$47.200 ($31.311) for the same engine. This engine is a turbocharged 1.5-liter four-cylinder with 131 kW at 6,000 revs and 240 Nm between 1,700 to 4,500 revs. The engine is made of a diecast aluminum block with cast-in iron piston liners and a lightweight heat-forged steel crankshaft. The engine also has Honda's renowned VTEC system, which is located on the exhaust side. It also comes with Variable Timing control that allows the intake and the exhaust camshafts to be synchronized independently.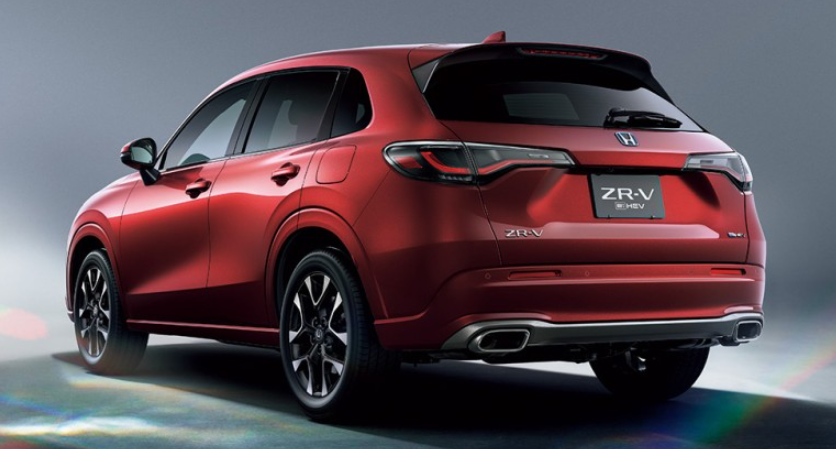 The 1.5-liter 4-cylinder is standard for the VTi X and VTi-LX. However, the flagship eHEV LX Hybrid features a 2.0-liter 4-cylinder that works with an electric motor. The VTi-LX Hybrid has a total of 135 kW and 315 Nm torque. The base Honda ZRV VTi X is priced at AU$40200 ($26667). It includes a 1.5-liter engine, an 8-speaker audio system, Apple CarPlay wireless and wired Android Auto as well as 17-inch alloy wheels, rain-sensing washers, a 10.2-inch display digital instrument cluster, and a leather-wrapped steering wheel. The VTi L, priced at AU$43200 ($28657), builds on the VTi X with premium leatherette seats and heated front seats. It also has 18-inch alloy wheels, heated wing mirrors, a hands-free power rear gate, LED taillights, and metal paddle shifters.
The VTi-LX is available for AU$ 48.500 ($32.173). This version comes with black leather seats and a Bose audio system that includes 12 speakers. It also has a wireless charger, sports pedals, blindspot monitoring, rear-crossing traffic alerts, rear-crossing traffic alerts, a heated wheel, a navigation system, an air purifier system, and rear-crossing traffic alerts. The hybrid eHEV LX is at the top of the ZR-V 2024 range. The VTi-LX has all the same features, but it also includes a smart keycard. It does away with the spare wheel and replaces it with a tire repair kit. The price of this model starts at AU$ 54.900 ($36.419).