People are always looking for new information about products, from the long-awaited Apple car to the newest camera technology. When details about Kia's entry in the pickup segment appeared on this writer's computer, the excitement gauge jumped to the redline.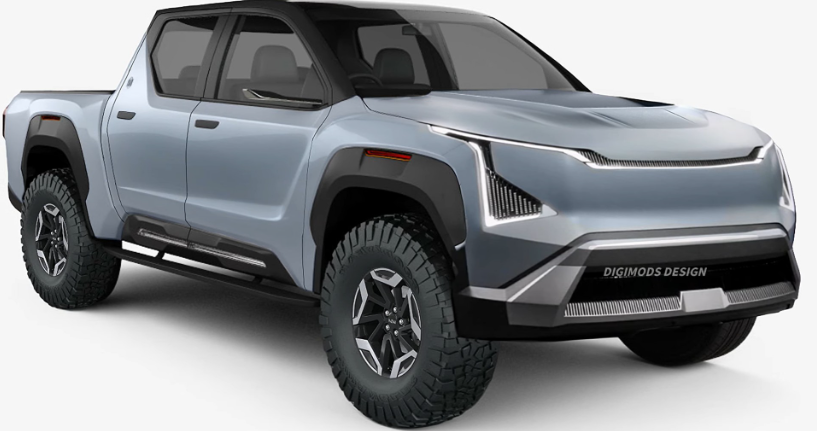 The unnamed midsize truck, which is positioned as a global rival to Ford's Ranger and Toyota Hilux, was seen wearing the clothes from a Kia Mohave. This clever disguise led to speculation that it could be a test mule, or a different project, perhaps aimed at specific markets like South Korea and Australia.
An unknown source from Kia has revealed some interesting details about the truck's design and other important features, including its availability with both ICE engines and electric ones. It is important to remember that this truck is not intended for U.S. or Canadian markets. Want to learn more? Grab some popcorn and continue reading.
2025 Kia Midsize Truck Review
Kia, a brand-new player in the truck market is using all its visual tricks to get you to notice. Consider the front end, which has a 'tiger nose' grille and vertically stacked headlamps that emphasize its width. The bumper is protruding and has fog lights recessed into it. It's also higher than normal, giving off the impression that this car can tackle any trail.
With its boxy upright glasshouse and squared-off wheel arches, there's a slight hint of Jeep Gladiator. The flared fenders are topped with raw carbon fiber effect trim, while the vertically oriented door handles make them unique. The rear glass wraps around the C-pillar, creating an airy, open cabin. And the blocky taillamps are also inspired by Jeep design.
Interior
Our source indicated that, unlike the muscular exterior of the car, the interior is a minimalist, clean design. Behind a dual panorama curved display, consisting of a 12.3-inch digital display and a 12-3-inch infotainment screen, are cork inlays and 3D trim elements.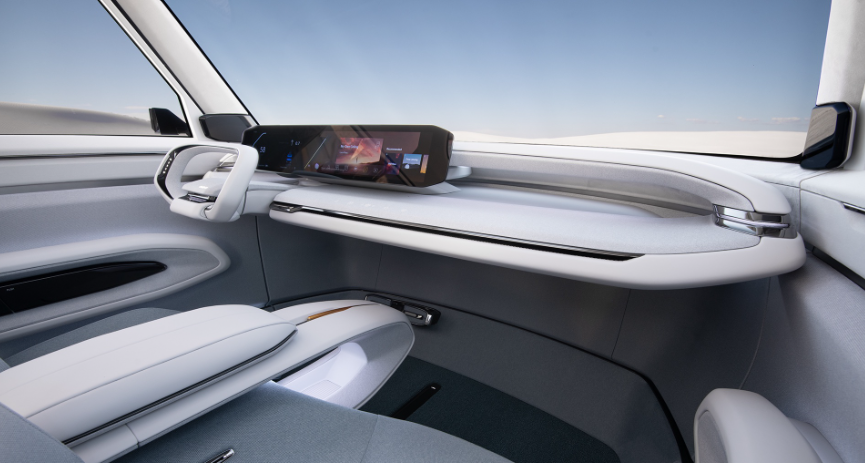 The standard features will include wireless Apple CarPlay, Android Auto, wireless charging for phones, and a Surround-View Monitor. The truck is expected to seat five people, and it appears that the truck will be one of the most spacious mid-size trucks.
Performance
PerformanceDrive reports, citing a Kia insider, that the truck's body-on-frame will aid its off-road credentials. The braked towing capability will reach a maximum of 3500kg/7716 lbs (petrol/diesel versions). The truck will be the same length as its competitors at 5400mm/212.59 in.
Also, they report that there will be at least three different powertrains. First up is a 2.2 liter turbocharged 'Smartstream' diesel four that pumps out 157kW/210hp with 420Nm/310ft-lbs. The next engine is a 2.5-liter petrol turbo-four shared with Hyundai Sonata N-Line. It delivers 206kW/276hp via an automatic transmission.
The most exciting version will be the fully electric one. The EV version will not sacrifice towing capability at a competitive price of 3400kg/7495 lbs. In terms of performance, the dual-motor setup produces a significant 410kW/550hp and 800-Nm/590ft-lb. The 123kWh battery pack can provide a range of up to 450km.
Rivals and Reveal
The ICE-versions are mainly competed by Ford's Ranger and Toyota Tacoma/Hilux, Jeep Gladiator, and Nissan Frontier/Navara. Other key rivals are Mazda BT-50, Isuzu D-Max, Nissan Frontier/Navara, and Ford's Ranger. Electric variants may have fewer direct rivals depending on the market and be unique.
Our sources claim that the new truck, which will be manufactured at Kia's Hwaseong factory in South Korea, is expected to be available in many markets. Its introduction is anticipated to take place in 2024. It will not be offered in the USA or Canada because of the so-called Chicken Tax which imposes 25% tariffs on light trucks imported into the US.
The EV model is also not eligible for the federal tax incentive of $7.5k, which makes it less attractive. Rumors suggest Kia plans a completely different electric truck in North America that could be related to the upcoming EV9.
2025 Kia Midsize Truck Release Date & Price
Kia, as an automobile brand, is not well-known for its trucks. But that may soon change. Kia has some interesting pickups on the international market, but they don't look like the typical American truck. In Australia, some prototypes were spotted. It looks like a Chevy Tacoma or Toyota Colorado competitor. The Kia Mohave is the name currently being used, but it could change if the vehicle comes to the United States.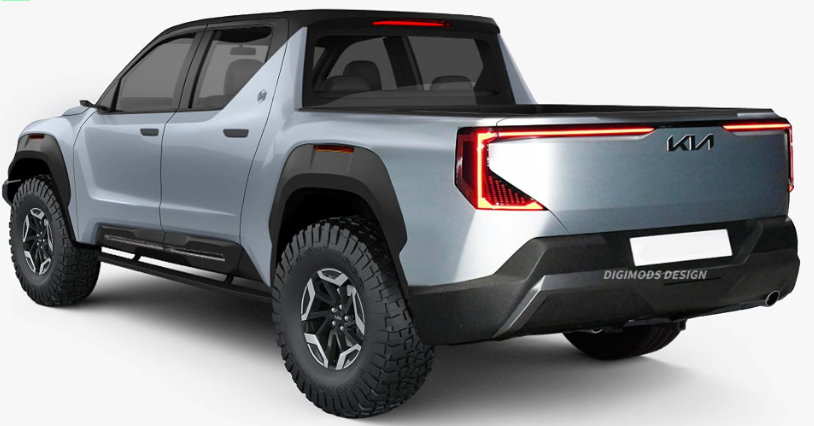 It's impossible to discuss a small truck by a foreign manufacturer without mentioning Chicken Tax. Kia will need to find some way to manufacture this truck in North America if it wants to sell it here. It will face a heavy tariff if it does not.
Rumors
According to Car Scoops' report, Kia should offer its new truck with an electric drivetrain. You can still find a gasoline-powered engine if you don't like EVs. Kia is among the auto brands that have committed to electrifying their lineup. If it decides to sell a pickup truck in the States it will probably offer some form of electrification. This truck has a similar boxy appearance to the new Kia EV9. Specifics are not yet available. This is true at least for the U.S. version.
The midsize truck segment is very competitive. Ford has updated the Ranger and GM released its new Canyon and Colorado. The 2023 Nissan Frontier, now in its third generation, seems to be a midsize pickup. Kia is going to have to put in a lot of effort if it hopes to sell trucks in the United States. Rumors have circulated that Nissan could be a potential partner. Who knows if this will happen?