The legendary G-Wagen has been regarded as the ultimate off-roader for decades. The 21st century brought about a change in attitudes. Today, the G-Wagen nameplate is more of a status symbol than an off-roader. This is easy to say considering the model's high price. This model has big plans for the future, and we all know what it will bring – electrification. Everyone eagerly awaits the 2024 Mercedes-Benz EQG, when it goes into serial production.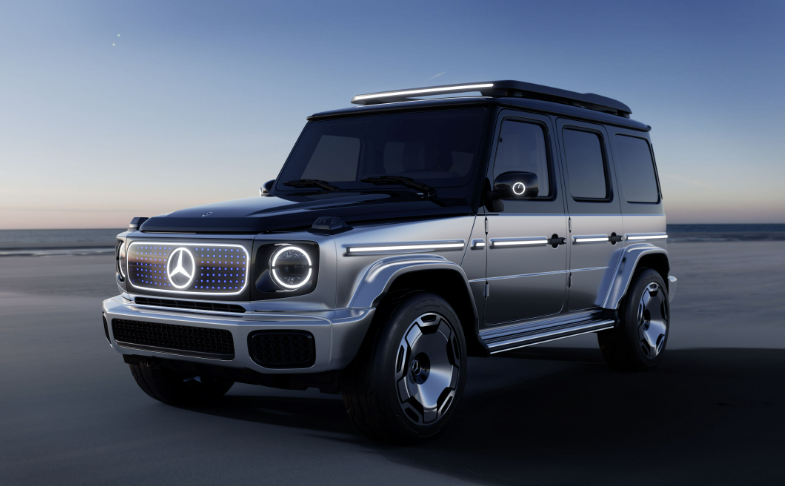 The company has presented a concept model, which appears to be production-ready. We are now waiting to see the production version. It will retain the same style as the original but be more futuristic and adapted for the world of EVs. Based on what we know, production should begin sometime within the next year.
2024 Mercedes-Benz EQG Redesign
One of the first thoughts that come to mind when thinking about the 2024 Mercedes-Benz EQG, is what it will look like. The G-Wagen all-electric will keep its boxy shape if we look at the concept presented by the German manufacturer in 2021. All the ingredients are there, with a similar front-end design that is enhanced by futuristic details, mainly in terms of prominent lighting groups.
It is important to remember that the 2024 Mercedes-Benz EQG chassis design will remain the same. We are going to see a body-on-frame SUV with a ladder frame. The front axle should have a multi-link independent suspension system, while the rear will likely be rigid. This combination should offer a perfect balance of comfort and offroad performance.
Interior
The 2024 Mercedes-Benz EQG will not follow automotive industry trends and feature a very simple layout with a large center screen. We expect to see a traditional dashboard design similar to other Merceds-Benz models with all the flavors that characterize the current G-Class. All features will be highlighted with new tech features. It is expected that the vehicle will continue to be a two-row SUV in terms of seating arrangement. The battery will be under the floor so that the passenger and cargo space are not compromised.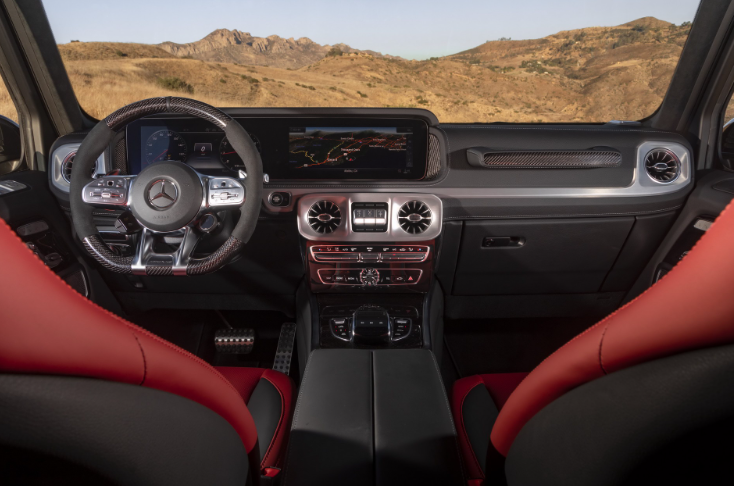 Drivetrain
Officials claim that the 2024 Mercedes-Benz EQG will have a serious set-up, with four electric motors. Each motor will control one wheel, which should give the vehicle excellent off-road capability. But, power numbers are not yet known. Some sources suggest that the EQS battery pack will be the same 108-kWh, but we expect something bigger, with respectable autonomy. We also expect advanced battery technology with a 350kW charging speed. This would allow for 80 percent battery recharge in 30 minutes.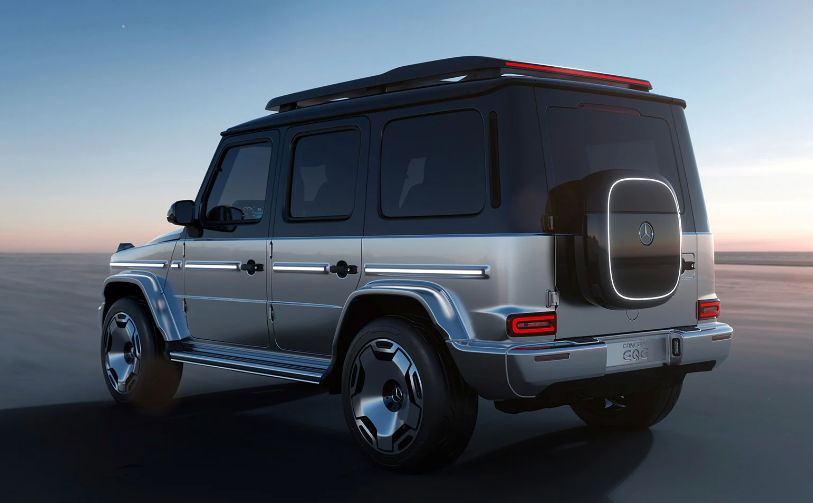 2024 Mercedes-Benz EQG Release Date and Price
According to recent reports, the 2024 Mercedes-Benz EQG is expected to arrive in the coming year. We don't know much about the pricing, but we are certain that the new model will be more expensive than the gasoline-powered G-Class.