The Lexus RX 2024 is a Crossover SUV with two rows of seating that can accommodate up to five people. It also features a spacious, luxurious interior and a striking exterior design. It is also a very popular SUV. It is a successful SUV that has been on the Automobile Market since 1998. The Lexus RX is available with two powerful powertrains and a hybrid powertrain. This gives you the best performance and fuel economy. It's the top trim that comes with it and boasts a powerful Hybrid powertrain that produces 366 HP.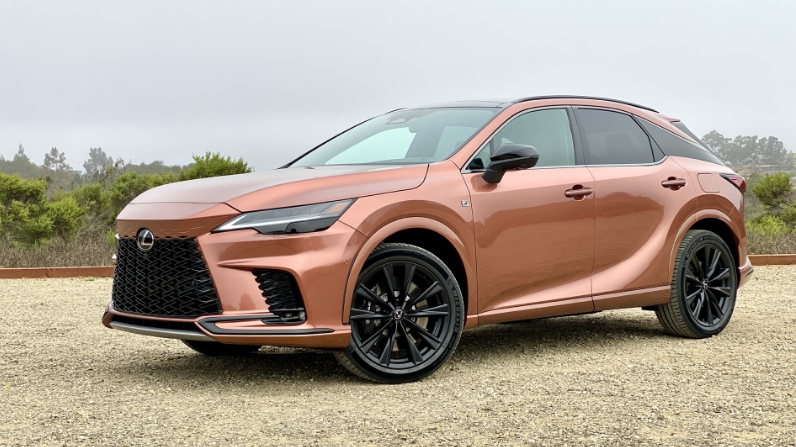 The new Lexus RX also comes with the most advanced safety features that ensure a safe trip for you and your loved ones. Safety features are essential features in such a family-friendly SUV. It comes standard with Lexus Safety System+3.0 which will give you more safety features.
2024 Lexus RX Redesign
It was redesigned in 2022 by Lexus for the new 2023 model year. This is the fifth generation Lexus RX. It is also available for order for the model year 2023. We don't believe that Lexus will re-design it so quickly for the model year 2024. We believe that the Lexus will continue to use it in 2024 without making any significant changes to its design or powertrain. However, Lexus has yet to announce whether the next Lexus RX would be redesigned. We will be back soon to see if Lexus has released any official notification.
Interior
The Lexus RX has a spacious and luxurious interior, with attention to detail and high-quality materials. The cabin was designed to offer a quiet and comfortable ride with plenty of space for passengers and cargo. The new Lexus RX interior features a large touchscreen display of 14.0 inches, standard on the top models. The large touchscreen display makes it easy to access the infotainment system including music and navigation. It is compatible with both wireless Apple CarPlay and Android Auto, which makes it possible to use your smartphone on the move.
The Lexus RX's seats are supportive and comfortable. There is also the option of heated or ventilated front seats. For additional comfort and flexibility, the second row of seats can slide and recline. It also offers more space for bags and suitcases. For example, the cargo space is 29.6 cubic feet when the rear seats are raised. You can also fold the rear seats to increase cargo space. This will give you 46.2 cubic feet of cargo space. Overall, the interior of the new Lexus RX looks great and is spacious enough that anyone can comfortably sit in it. We hope the interior of the 2023 Lexus RX 2024 will be the same as the 2023 model year.
Engine, Power, & Performance
There are four options for the New Lexus RX's engine powertrain options. The base model, also known as the Lexus RX350 is available with a 2.4-liter turbocharged four-cylinder engine that can produce up to 275 horsepower. It can also generate 371 lbft of torque. Standard equipment includes an eight-speed automatic transmission, as well as a front-wheel or all-wheel drivetrain.
With front-wheel drive, the Lexus RX350 can accelerate to 0-60 MPH in 7.5 seconds and 7.2 seconds with All-Wheel Drive. The Lexus RX350h hybrid model, also known as RX350h, features three electric motors and an engine with a turbocharged four-cylinder 2.5-liter that produces 246 horsepower. It also has 233 lb-ft torque. Standard equipment includes an all-wheel drive drivetrain and a continuously variable transmission. The Lexus RX350h 2023 can accelerate from 0-60 MPH within 7.4 seconds.
The 2023 Lexus RX500h F Sport Performance, on the other hand, is powered by a 2.4-liter turbocharged four-cylinder engine and Lexus hybrid electrical power. It produces an impressive 366 horsepower and 406 lbft of torque. Through a 6-speed electronically controlled transmission, the power is transmitted to an all-wheel direct4 drive system. In just 5.9 seconds, the vehicle can go from 0-60 MPH.
MPG
As we all know, the Lexus RX comes with both Hybrid and Non-Hybrid powertrains. Its hybrid powertrain delivers excellent fuel economy. Its hybrid powertrain, for example, gives a fuel economy of 37 MPG in City, 34 MPG highway, and 36 MPG combined. The top Hybrid trim RX500h F Sport performance, on the other hand, delivers fuel economy of 27/28/27 MPG in the City/HWY/ Combined.
If we look at its non-hybrid engine, it has a fuel economy of 22/29/25. The fuel economy of the non-hybrid powertrain is 22/29/25 in City/HWY/Combined when it's paired with front-wheel-drive. If it's paired with an all-wheel drive drivetrain, this fuel economy drops down to 21/28/24. It is expected that the next Lexus RX 2024 will have the same fuel economy.
Safety Features
The new Lexus RX features more advanced safety features. First, this SUV is equipped with Lexus Safety System+3.0. This gives you a variety of standard safety features.
Standard intelligent high beams
Standard automated emergency brake with pedestrian and bicyclist detection
Standard lane departure warning with lane-keeping assistance
Standard adaptive cruise control with lane-centering features
multi-zone climate control
Road sign assistance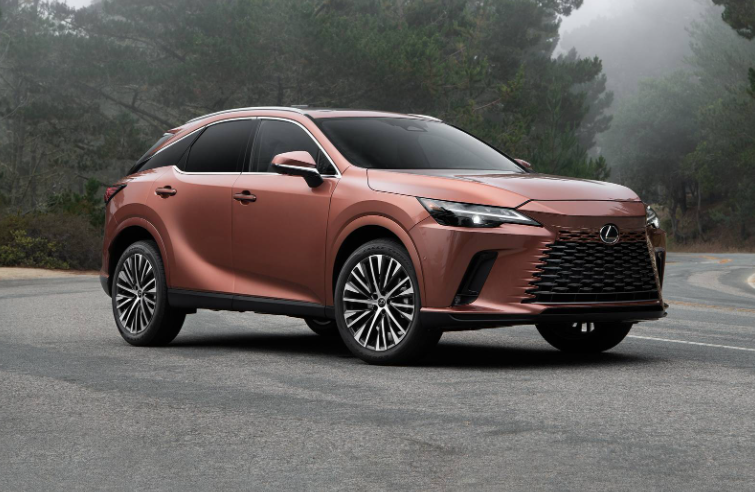 Infotainment & Connectivity Features
The Lexus RX 2023 features a modernized infotainment platform that includes a large touchscreen display. The new Lexus RX is a luxurious SUV that offers all of the infotainment features one would expect from a luxury vehicle. Customers can choose from a larger display of 14 inches or 9.8 inches for the standard infotainment touchscreen. These infotainment features include:
Display with touchscreen 9.8 inches
Multi-informational display with a 7.0-inch resolution
Premium Lexus 12-speaker Lexus 12 speaker system
Integration of Wireless Apple CarPlay
Compatibility with wireless Android Auto
2024 Lexus RX Release Date & Price
Lexus has yet to announce the availability of the new Lexus RX or when it will be made available for order in the 2024 model year. We hope it will be available for order in the fall of 2024. According to media reports, it may be available in fall 2023 for the model year 2024. If you are unable to wait for the 2024 model year, you can order it now for the 2023 model year. It is unlikely that Lexus will make any significant changes to the 2024 Lexus RX model year. However, this article will be updated when it becomes available for order in 2024.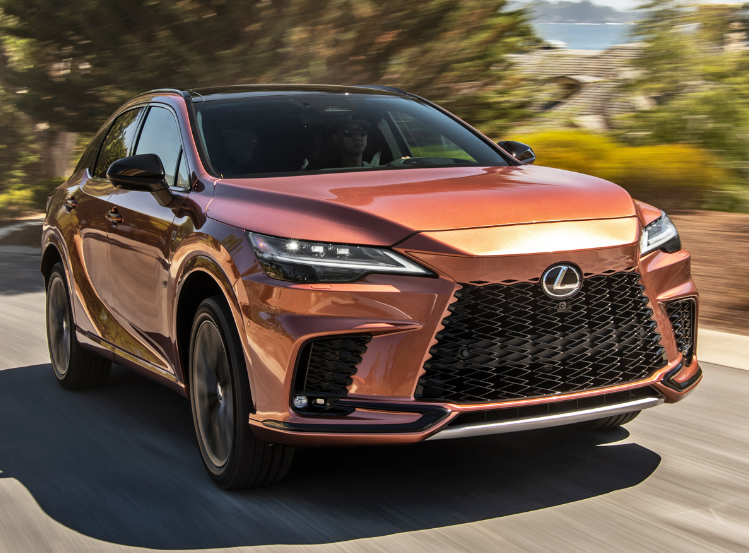 As we know, Lexus has yet to announce the price or trims of the next Lexus RX. The base trims may be priced at $50,000 for the 2024 model year. The base RX 350 trim starts at $48,550, and can go up to $62,750 for the RX 350. We hope the next Lexus RX will have the same trim structure as the RX 350 for the model year 2024. The price of the Lexus RX could be the same as the 2023 model or may rise slightly compared to 2023.