The production of the original Tesla Roadster has been discontinued for a decade. The second-generation Tesla Roadster has been in the works for a while, just like the Cybertruck. But both models are still not available. The Roadster will be a record-breaking model and an improvement over its predecessor when it finally arrives.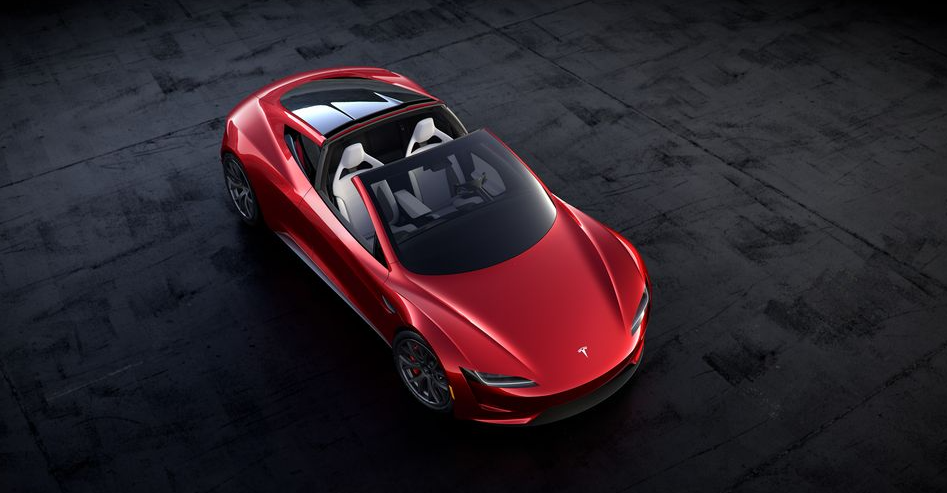 If Elon Musk's timelines are accurate, the Roadster will be Tesla's first model that enters a second generation. According to reports, the new Tesla Roadster has a 0-60 speed of 1.9 seconds and a top speed of 250 mph. It also boasts a range of 620 miles. It will be impossible to beat if all these numbers can be achieved in real life. What we know so far about Tesla's sports car.
2025 Tesla Roadster Exterior and Colors
The Tesla Roadster looks like it is almost ready for production. The Tesla Roadster is a four-seat sports car that has a removable roof and an uncluttered, sporty design. The exterior of this Tesla is smooth and largely free from embellishments. The front of the car is low, with sharply angled lights and a sporty lower-body bumper. The side view is dominated by muscular fenders, large wheels, and a rising beltline. At the rear end, there is a spoiler integrated into the shapely rear.
The glass panel can be stored inside the trunk. This allows for open-air driving in front of passengers, but rear-seaters will still have roofs above them. The Tesla Roadster was displayed in red, but we hope Tesla will expand its limited color palette, which includes only black, white, and grey. Overall, the Tesla Roadster is a modern sports car with a sophisticated design that takes advantage of Tesla's classic design elements.
Dimensions
Tesla Roadster's dimensions are not yet known, but they should be larger than the original model which could only accommodate two people. The first Roadster measured around 155.4 inches, was 73.7 inches wide, and had a height of 44.4 inches. The wheelbase was only 92.6 inches.
Engine and Performance
The all-wheel drive Tesla Roadster is expected to have three electric motors, one at the front and two in the rear. It has been hailed as the fastest car in the entire world. The Roadster is expected to be able to match the 1,020 horsepower of the Model S Plaid, which also boasts three motors. Tesla released some specs, including a wheel torque of 10,375 lb. ft.
Model S Plaid was already available, so the performance numbers would have been hard to believe. Tesla claims the Roadster can go from 0-60mph in just 1.9 seconds and 0-100mph in only 4.2 seconds. It also claims it can complete the quarter mile in 8.8 seconds. The top speed is expected to be more than 250 mph. This would be a great achievement for an electric vehicle. Will it be a painfully fast, but emotionless, EV or will Tesla manage to make the Roadster enjoyable in corners as well? We'll just have to wait.
Gas Mileage
As with the Lucid Air, EVs are only now beginning to exceed 500 miles in range. Tesla's claim that the Roadster can travel 620 miles with a full battery charge is optimistic. With a 200-kWh lithium-ion battery, this claim may not be as farfetched. The new Tesla Roadster Coupe should be able to charge at Tesla's 250 kW charging speed. In 15 minutes, a Tesla supercharger can add 200 miles to the range.
Interior and Cargo
The interior of the Tesla Roadster is similar to other models from the brand, with a minimalistic approach that does not include any buttons. The dashboard is a simple horizontal slab with no buttons. The production version may be different. One of the main differences between other Teslas and this one is a floating touchscreen display that is longer in the middle. The steering wheel has the controversial yoke design and there is no traditional gauge cluster.
The Tesla Roadster has sporty bucket seats that look comfortable and supportive. However, the second-row pews will be much smaller and only suitable for children. This is a 2+2 seating car in the vein of the Porsche 911. The dashboard appears to be covered in a thick layer of carbon fiber. We're looking forward to the interior of the Roadster, which is more sporty and high-tech than plush.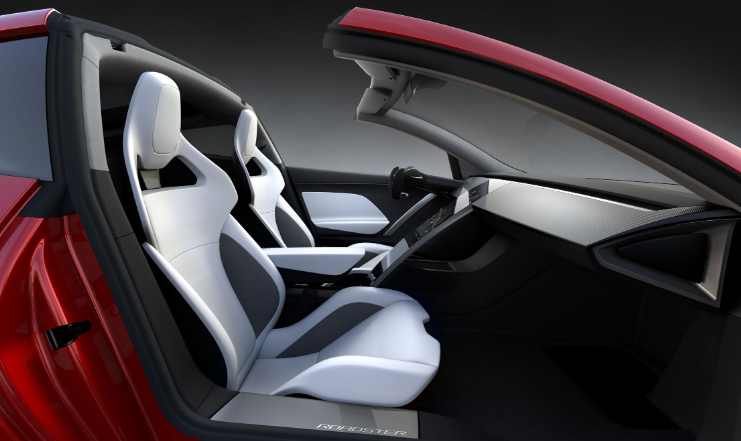 Tesla Roadster cargo space is hidden under a large rear hatch. However, it does not appear that there will be much room if the roof of the car is folded. The Roadster has no frunk, or even if one will be available. We believe there is no frunk because the hood has no visible shortline. All your items will have to be placed in the trunk or the back seats.
2025 Tesla Roadster Release Date & Price
The Tesla Roadster was revealed late in 2017 but the exact release date has yet to be determined. Elon Musk has said that production will begin in 2023, despite Tesla's original 2020 target. Tesla reopened Roadster reservations in April 2022, after they were closed. This is promising, as the car should arrive in 2023.
The price of the 2025 Tesla Roadster is as shocking as its performance. Just reserving a car will cost $50,000. Tesla had not published a price on its website at the time this article was written. However, previous indications indicate that the Tesla Roadster's base MSRP will be $200,000 and the Founders Series limited model can cost up to $250,000.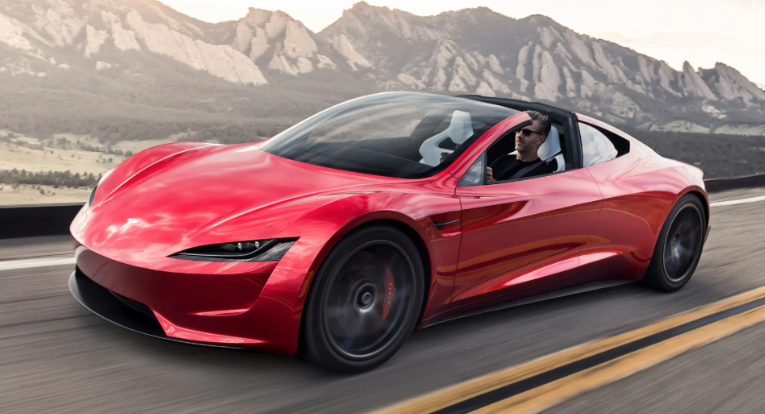 It's difficult to find rivals in the USA for the 2025 Roadster, as electric sports cars are uncommon. Some incredibly powerful cars offer excellent MPG (or MPGe). Acura NSX Type S Hybrid is a good alternative, but it is going out of production. It costs around $30,000 less. The Audi RS Etron GT is even cheaper, but it's a luxurious GT. McLaren Artura, a 671-hp hybrid supercar, could convince you to ditch the Tesla. All of these cars, however, are not as fast as the Tesla. You'll need to check out the $2,400,000 Rimac Nevera to find a car that matches those claims.