Originally launched last year, this electric crossover features a "pure design" inspired by the Electra-X Concept. The model features a streamlined design, flush-mounted handles, and Buick's controversial face. The new tri-shield logo and 18-inch or 20-inch wheels are also available to buyers.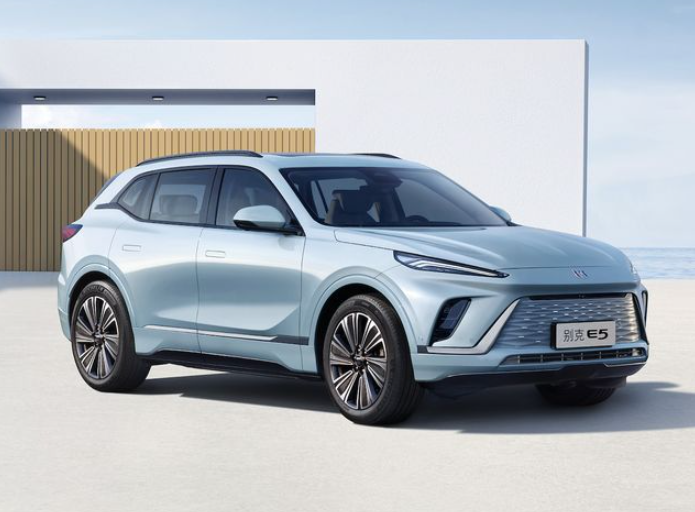 The cabin also undergoes a major overhaul, with the Avenir sporting contrasting blue accents to create a "composed and noble temperament". These are joined by Avenir sill plates, suede/microfiber headlining, and front seats that feature embroidered headrests.
The interior features a 30-inch curved screen that is a combination of a digital instrument panel and an infotainment unit. Buick did not say much, but the system features voice and gesture-recognition technology and "upgraded navigation". Users can also access audio and video. The model is equipped with a floating console, hidden air outlets, and an ambient lighting system that can be customized to 121 colors. The wood and metallic trim join them. This model has a frunk and 58.6 cubic feet (1,658 liters) in the cargo compartment.
2025 Buick Electra E5 Changes
Standard and long-range battery packs are available in different performance levels. Standard is a 68.4kWh battery that provides up to 545 km (339 miles) of range on the CLTC cycle. The longer-range variants come with a 79.7-kWh battery that increases range to up to 385 mi (620 km). Fast chargers can charge the battery from 30 to 80% in just 28 minutes.
The performance specs can be confusing, but for the standard model, there is a front-mounted electric motor that produces 241 hp (181 kW/ 245 PS), and 243 lb.-ft. (330 Nm). It can accelerate from 0-62mph (0-100km/h) in just 7.6 seconds. The longer-range model has a 201 hp electric motor (150 kW/204 PS), which, combined with a larger battery, allows it to achieve 0-62 mph (0-10 km/h) in 8.6 seconds. The top speed is still 112 mph.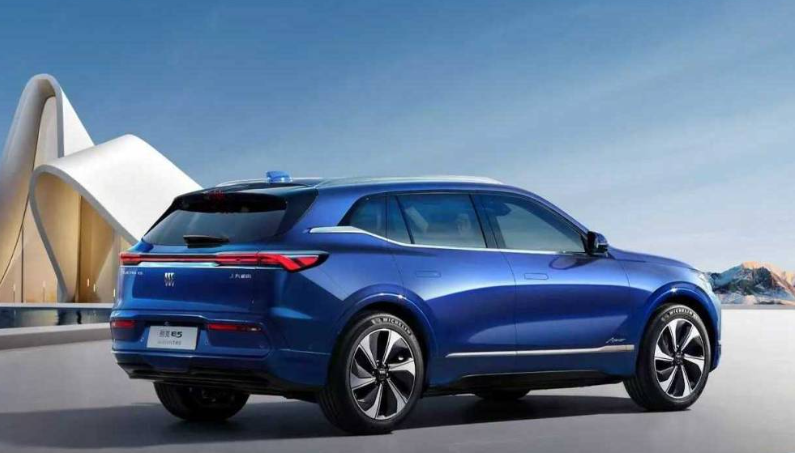 Upgrade to the Electra E5 Avenir for even more performance. It has a dual motor all-wheel-drive system with a combined 283 hp (287 PS / 211 kW) and 343 lb.-ft. (465 Nm). The crossover is capable of 62 mph in just 6.7 seconds and can travel up to 375 miles (603 km) with a single battery charge.
Powertrain and Performance  
We haven't yet seen the Electra, but we can make educated guesses based on the information we know about the Lyriq. The Ultium powertrain is reportedly shared by the two models. The Cadillac Lyriq and the Electra will share a platform. The Lyriq's dual electric motors produce 325 lb.-ft. of torque and about 340 horsepower. Buick's Electra is likely to offer similar performance numbers if they are not identical.
According to rumors, Electra's all-wheel-drive system and Ultium platform will allow it to accelerate from 0 to 60 mph within 4.5 seconds. The all-wheel-drive system was designed with futuristic features. It will control torque independently at each wheel to maximize traction and stability.
Battery Range and Charging
According to what we know of the all-electric market for SUVs and what the Lyriq has to offer, the Buick Electra will have a range between 250 and 300 miles per charge. The size of the battery is also important. If you're right, it will be 100 kWh. This is again with the understanding that Lyriq will share GM's new Ultium Platform.
GM's 350-kilowatt DC rapid-charging system will be standard on the Electra. This system can increase range by up to 100 miles in just eight to twelve minutes. The Electra can charge up to 30 miles per hour with this system. This is comparable to Tesla's supercharging networks.
Interior and Exterior Design
Buick Electra is expected to have a futuristic, sleek design. The exterior and interior styling will be heavily influenced by Wildcat EV Concept. Expect to see a lot of angular shapes, a large wheelbase, and short overhangs. The Electra is likely to feature a unique aluminum trim that flows seamlessly into the seat structures. The interior will be dominated by high-tech features, such as a flat-bottomed wheel, floating seatbacks, and sleek instrumentation, similar to the Wildcat EV Concept.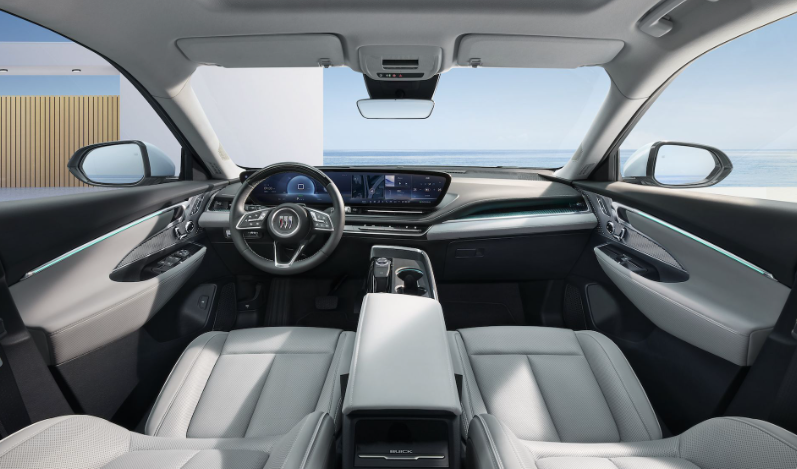 2025 Buick Electra E5 Release Date & Price
Rumors suggest that GM plans to offer three trim levels for the upcoming Buick Electra 2025. The base model will be powered by a single motor, while the higher trims will have dual motors and all-wheel drive. Pricing will start around $50,000 for the base model and could go up to $70,000 or more in higher trims. As more information becomes accessible closer to the official release date of the Electra, we'll update this page.
The Electra E5 is the first product from the brand to utilize the Ultium EV Platform, which can also be found in other General Motors vehicles like the Cadillac LYRIQ or Chevrolet Silverado EV. Honda will also use the technology in its upcoming Acura ZDX. The E5 will have a similar performance to the LYRIQ and a range of 300 miles.
The exterior is not very impressive, but the interior is an amazing technological display. The main instrumentation and infotainment are controlled by a 30-inch ultra-widescreen panel. Apple CarPlay, Android Auto and a 5G modem will be integrated for high-speed access to data. Digital key functionality will allow users to start and access the vehicle with their phone. Drivers have 121 options for ambient interior lighting, which can be synchronized to any music being played. Details about the E5's North American features will be released closer to its launch. Pricing will likely start around $50,000.