The Japanese manufacturer is currently updating its entire lineup. This will include body-on-frame vehicles. In the next year, we expect to see the L200/Triton and 2024 Mitsubishi Pajero Sport. We are confident that the SUV's design capabilities will be significantly improved.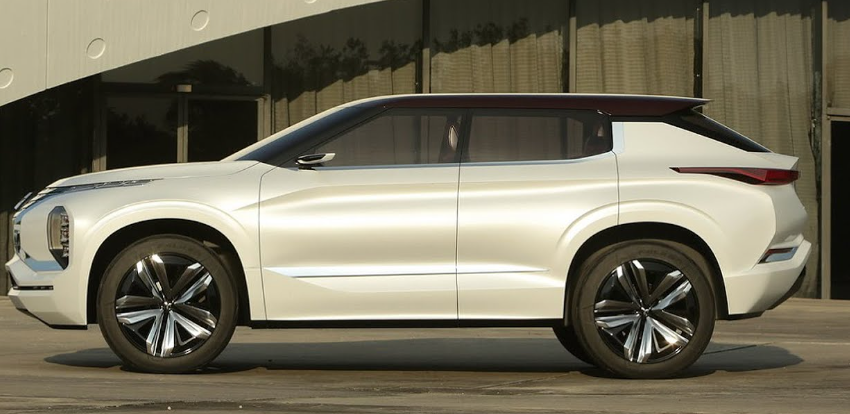 The next model will be quite different than the current one. It's been around since 2015. It will not change its overall layout. It will ride on a brand-new platform that features many new parts. This could include a new powertrain. Expect new styling, a more luxurious cabin, and lots of new techs.
2024 Mitsubishi Pajero Sport Design
We know it will result in significant changes. It covers all aspects of design, beginning with the new platform. The 2024 Mitsubishi Pajero Sport will switch to the F-Alpha platform by Nissan, just like the new L200/Triton. This will bring many benefits, including improved ride quality.
The new platform will open up new possibilities. You will be able to use different engines and some new technologies in the drive-assistance tech. The suspension will also be upgraded, with the addition of an independent rear suspension.
The new generation will improve ride quality but not compromise on offroad capabilities. Many off-road upgrades are available, including locking differentials and low-range gearing.
Exterior
The new generation will have new aesthetics. A new design is expected for the 2024 Mitsubishi Pajero Sport, which will make it even more appealing. Although we don't know much about this SUV, we do believe that it will follow the same design guidelines as the Eclipse Cross and Outlander crossovers. BoF will make the model's exterior design bolder and more rugged.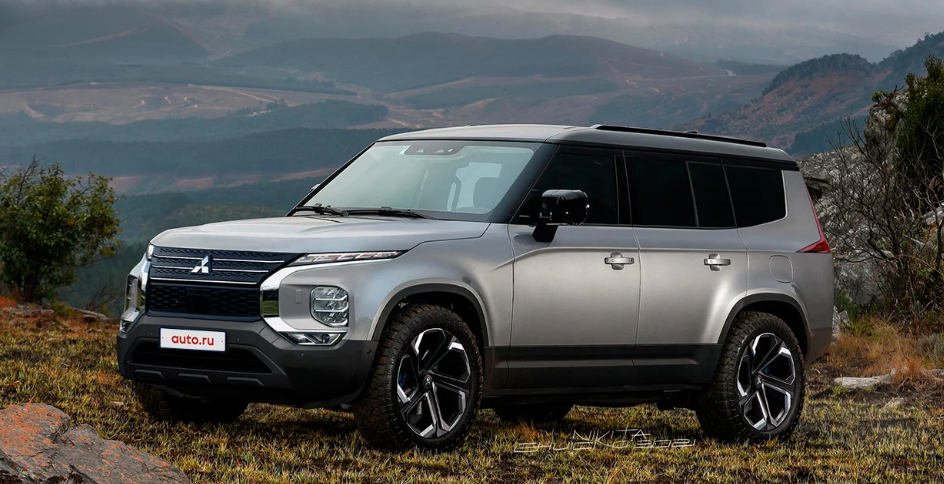 This is not about the front-end design, but the overall shape. The new generation will have more muscle at the sides, but no major changes to the dimensions. The wheelbase should remain the same as the other dimensions. Pajero Sport is an SUV of moderate size with small dimensions. Its primary purpose is to provide excellent off-road performance.
Interior
Not only are we looking at exterior aesthetics, but also interior aesthetics. It doesn't feel very attractive as is. I don't like the dashboard design or materials. The cabin is not appealing because it's all about functionality. Although the new Mitsubishi Pajero Sport 2024 is functional, we expect it will have a more refined aesthetic and use better materials. New tech features like a new infotainment system and connectivity system are what we expect.
The exterior dimensions of the car are expected to stay the same, or very close. We shouldn't expect more surprises inside. Although the three-row seating arrangement will remain the same, the third row is very narrow. However, the first two rows are very spacious and comfortable. The cargo area should also be sufficient for the class.
Engine
The new platform offers new engine options. According to many sources, the turbodiesel 2.4-liter engine could be replaced. The engine produces a maximum power output of 176 horsepower and 400 Nm torque. This engine is quite large. Renault Nissan Alliance offers a turbodiesel 2.3-liter from Renault.
This turbodiesel powers the current generation Navara, which has a maximum output power of 190 HP. It also produces 450 Nm torque. A brand-new transmission would be expected to accompany the engine.
Features
It is a well-equipped vehicle, and the 2024 Mitsubishi Pajero Sport will be no different. The base version should include 18-inch wheels, LED headlights, and LED daytime running lamps, as well as an 8-inch infotainment screen, Apple CarPlay, Android Auto, four-speaker audio systems, keyless entry, climate control, push-button starting, push-button stop, climate control, autonomous emergency brake, hill start assistance, speed limit, and a four-speaker sound system.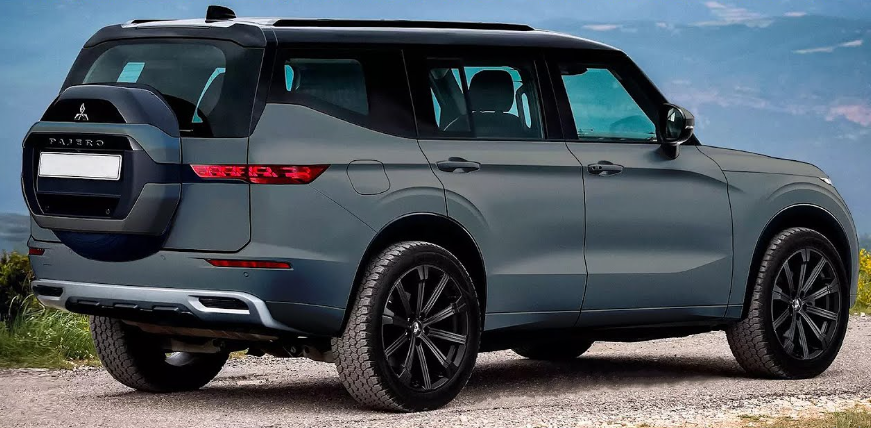 There are many options available. There are many highlights, including two-tone alloy wheels, navigation, and a premium sound system with dual-zone climate control.
2024 Mitsubishi Pajero Sport Release Date & Price
The 2024 Mitsubishi Pajero Sport will arrive in the second quarter of 2023, although a date has not been set. It will be competing with the Ford Everest and Toyota Fortuner, although it is unknown when.
The base trim could cost around $40,000, with availability possible by the end of 2023. You'll need to wait until Toyota releases information about the 2024 Toyota 4Runner.