MINI Countryman, the new British brand's largest vehicle, will become a proper SUV. The first MINI Countryman Electric will follow.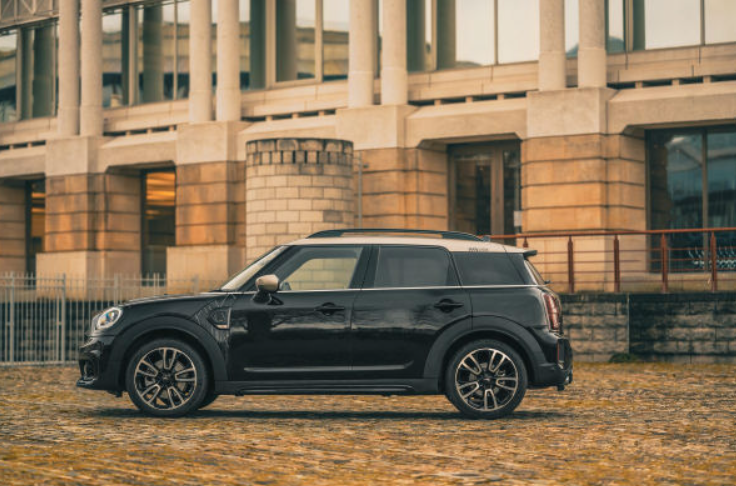 2024 MINI Countryman Electric Redesign
The MINI Aceman concept will be a major inspiration for the next-generation MINI Countryman. This is a preview for a future MINI crossover that will sit between the Countryman and Hatch (Cooper). The MINI brand's new design language, "Charismatic Simplicity," is displayed in this concept. Countryman's next-gen model will keep the retro-style look. It will have a hexagonal grille and a rectangular main light cluster. A cleaner bumper design is also included. The lower grille is subtler. You can see the increase in size through the larger doors and rear quarter windows. MINI uses flush-fitting handles on its doors to improve efficiency and airflow. The spy photo at the rear shows the relocated license plate area (bumper rather than tailgate) on the new model.
Recent spy photos show the Countryman Electric's prototype undergoing winter trials. The Countryman Electric is shown in bright neon camouflage. The test mule was seen with five-spoke, matte-finished alloy wheels. These could be production-ready full-LED taillights with tall profiles and black roof rails. There is also what appears to have been a panoramic sunroof hidden using temporary camouflage.
In 2023, the BMW Group's next-generation Countryman will adopt light-alloy wheels made of 70% secondary aluminum. These wheels can be made with 100% renewable power and 70% secondary materials, which reduces CO2 emissions by up to 30% compared to traditional production methods. BMW Group will begin casting aluminum wheels with 100% green power starting in 2024 for all MINI (and BMW models. This is just one of many measures taken by BMW Group to reduce emissions in its Supplier network. It will be 20% lower than the levels in 2019 by the end.
Interior and Features
The interior of the next-gen MINI Countryman has been partially revealed by spy photos. The first-ever MINI Countryman Electric should also look the same inside. The new crossover dashboard features a minimalistic design with an oblong digital instrument cluster and a large circular touchscreen. The interior feels familiar and traditional MINI thanks to the signature switches located on the center console. One switch is for "Experiences", possibly to select one of the drive modes.
MINI is not one of the many automakers that are eliminating physical volume controls. The Countryman's next-generation model does come with a physical volume control. This is convenient and safer than using a touch-operated slider. A noticeably large AC vent appears on the driver's side dashboard, which is something that would be truly innovative. MINI will likely offer new premium upholstery options, including an electric version, in place of leather. We wouldn't be surprised if any of these materials are vegan.
Specs
Bernd Korber, then-head MINI, told Auto Express in 2020 that the Countryman would move half a section higher with the redesign of its third generation. It will be positioned in the BMW X1 (compact or compact) class. The Countryman will continue to grow as it moves to the next generation. This will make enough room for the MINI Aceman.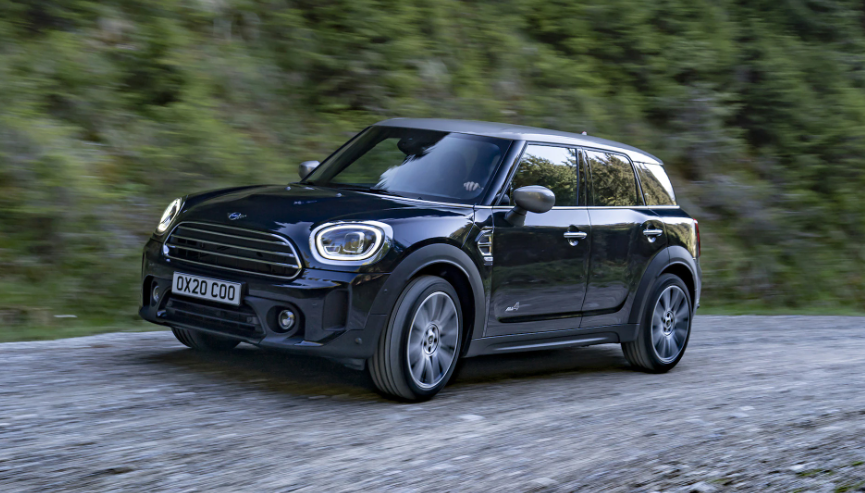 Dimensions
CNET reported that Adrian van Hooydonk (Head of BMW Group Design) and Oliver Heilmer (Head of MINI Design) have confirmed that the MINI Countryman will be growing as it moves to its third generation. Helmer stated that customers have suggested that the crossover might be slightly larger. The Mk2 Countryman is 169.7 inches long, 71.7 inches wide, 61.3 inches high, and has a 105.1-inch wheelbase. According to the auto motor and sport, the next-gen MINI Countryman will be 4.42 meters long (174.0 inches). This would be a significant increase of 4.3 inches over second-gen U.S.-spec models, which will result in more legroom and knee room and greater cargo volume. The MINI Countryman's character will be a significant improvement, making it more SUV-like than a crossover.
Autocar's March 2022 report stated that the next-gen Countryman could be 200mm (7.9 inches) longer than its current model (2,670mm, or 105.1 inches). In addition to making it easier for passengers and luggage to move around, the longer distance between the axles could allow for more space for large batteries under the cabin floor. This would also make it possible for the vehicle to have a wider range.
Performance and Range
The new multi-energy FAAR platform will be the basis of the next-gen MINI Countryman. This platform is an updated version of the current model's UKL platform. This skateboard is not intended for electric cars, like the Hyundai Ioniq 5, or Mercedes EQS. The range of the Volvo XC40 Recharge is 514 km (319 mi), while the Mercedes EQA has a range of 531 km (330 mi) with a full charge. The MINI Countryman Electric should be able to travel 500km (311 miles) in range-focused configurations. This is competitive. All range figures are in WLTP.
According to the auto motor and sport, the MINI Countryman Electric will come in E and SE versions. The Countryman Electric E will be equipped with a 54 kWh battery and a 140kW powertrain. The Countryman SE will come with a 64.8kWh battery and a 200kW powertrain. We expect the EPA-est. The latter's WLTP range is approximately 440 km (273 mi). The range will be around 220 miles. Please note that neither MINI nor BMW Group have confirmed Countryman Electric's U.S. release.
2024 MINI Countryman Electric Release Date
The production of the third-generation MINI Countryman will begin in 2023 in Leipzig (Saxony), Germany. This MINI model will mark the first time that a MINI has been made in the home country of the BMW Group. The prototype photos in this article's design section were taken at the domestic plant. Customers upgrading from the second-gen Countryman model may be able to find a third-gen model with better quality due to German production.
The Countryman is the second-most popular MINI model, selling 82,363 units in 2021. The brand could see a greater contribution to its sales volume with more space and an electric powertrain in the 3rd generation. BMW Group has not disclosed the total global sales for 2022. However, it revealed that U.S. sales were 9.1% less year-over-year at 9,489 units (compared to 10,440 units in 2021).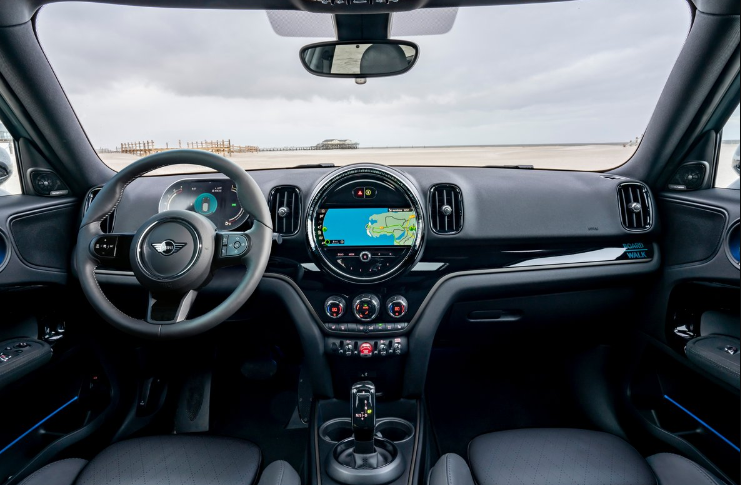 Auto Express reported that the next-generation MINI Countryman, which is powered by gasoline, will be unveiled at IAA 2023 in September 2023. However, the MINI Countryman Electric will make its debut in May 2024. According to the investor presentation of BMW Group, on March 15th, 2023, the electric model would arrive in Q1 2024 (January-March 2020). MINI Countryman Electric will be available in global dealerships by the Summer of 2024. MINI chief Stefanie Wurst stated that the next-gen Countryman will "definitely help" the U.S. company. This is based on the model's larger dimensions which should increase its appeal there. However, we are still waiting for confirmation of the U.S. launch for the Countryman Electric model.
According to MotoringFile's February 2023 report, production of Countryman Electric's SE variant is expected to begin in March 2024. The table also includes the U25 EV Countryman, which is the second zero-emission variant. According to the same story, the combustion-engined Countryman model will be the first to go on the production line in November 2023. MotoringFile says that MINI may bring the Countryman EV pure-electric to the U.S. MotoringFile says that while BMW has not yet made plans to launch the iX1 here, the Countryman EV is more affordable and aimed at a slightly different audience.