Lincoln's Nautilus mid-size crossover sits between the Aviator and Corsair. Technically, the current Nautilus was launched in 2019. It was a midcycle refresh of the second-generation MKX which launched in 2016. Lincoln has just revealed the brand-new Nautilus crossover for 2024. Lincoln plans to go all-electric by 2030, not just this model. It will show some of the design elements that we'll see in Lincoln's new electric vehicles. What you need to understand about it.
We expect that the 48-inch "coast-to-coast" display will be used in other Lincoln models. Lincoln calls it an "instrument display integrated into immersive display" that is controlled by an 11.1-inch touchscreen on the center console. Lincoln flattened out the top of the steering wheel to make it easier to see.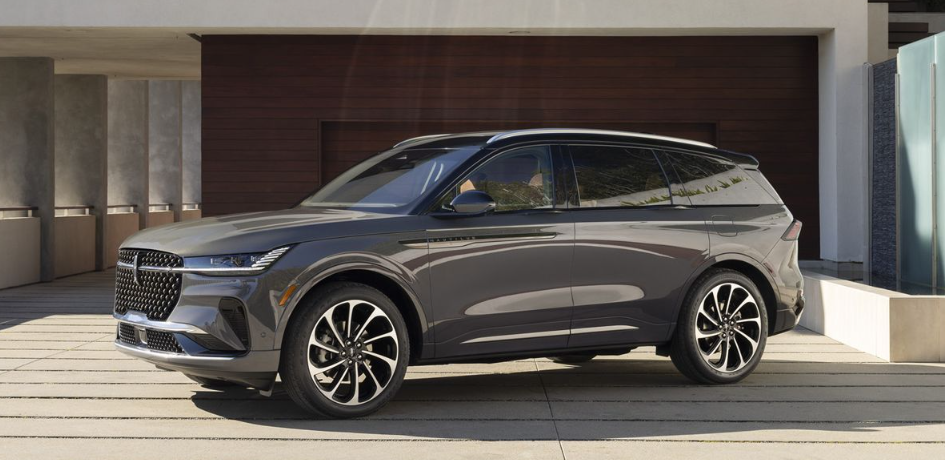 Lincoln claims that the new screen helps keep your eyes on driving, and is less imposing than Byton's unit. Lincoln will update the screen over the air with new features. We'd wager that future EVs will have entertainment options to enjoy while they charge. Lincoln has created a multisensory spa experience with the Nautilus. It calls it Lincoln Rejuvenate. The Nautilus comes in three scents – Mystic Forest, Ozonic Azure, and Violet Cashmere – and three levels of scent.
Lincoln imagines you combining aromatherapy with visual cues, soothing audio, and available massaging seats. Lincoln has gotten rid of the V6. Two engine options are available: a 2.0-liter turbocharged inline-four with an automatic 8-speed transmission that produces 250 horsepower and torque of 275 lb.-ft. (about the same as the Maverick), and a 2.0-liter turbocharged hybrid with CVT which offers 310 horsepower. The fuel economy will be announced.
Lincoln's hands-free system doesn't come with a fancy brand name. Ford uses the same BlueCruise name. The Nautilus comes with version 1.2 which, like GM's Super Cruise, includes hands-free lane changing. It was impressive when we tested it earlier this year on the Mustang Mach E GT.
What is a Nautilus?
The Nautilus, a mollusk that uses jet propulsion similar to a submarine, is an animal that fits the Lincoln theme for upscale propulsion beyond the roads (Aviator Navigator Corsair). The name is also the submarine of Captain Nemo in Jules Verne's novel 20,000 Leagues Under the Seas.
Engine & Specs
Every Nautilus has a turbocharged, 2.0-liter four-cylinder engine. Non-hybrids get 250 horsepower and torque of 275 pound-feet, mated to an automatic eight-speed transmission. The hybrid's turbocharged inline-four 2.0-liter gets help from an electric motor of 100 kW for a combined output of 310 horses. The hybrid is equipped with a continuously-variable transmission. Both powertrains are connected to all-wheel drives.
The twin-turbo V-6 with 330 hp that was available previously on Nautilus is no longer offered. It's a sign that the V-6 is no longer available. Both of the new models' powertrains will offer better fuel efficiency than the V-6. It's still unclear whether the new Nautilus will be able to match the 5.9-second jump to 60 mph that the previous generation achieved with its twin-turbo V-6. This question will be answered once we have our testing gear on the new Nautilus late this year.
Fuel Economy and Real-World MPG
The EPA and Lincoln have not yet released fuel economy estimates for this new Nautilus. However, given that the old and new engines are similar, we anticipate the base engine model to continue at 22 mpg in the city and 22 mpg on the highway. The fuel economy for the hybrid should be similar to the Ford Escape Hybrid.
We expect that the Nautilus' EPA rating will be around 37 mpg for the city, and 33 mpg for the highway, because the Escape has a bigger turbocharged 4-cylinder engine, less horsepower, and is a few hundred pounds lighter. When official numbers are available, we'll update the space.
New Design
The interior of the five-passenger Nautilus has been updated to a breathtaking level. Lincoln's crossover is now brilliant thanks to a completely redesigned interior that features more leather, bigger screens, and ambient light. Lincoln Rejuvenate is available as an option for the Nautilus. This feature allows the occupants to relax by changing the interior lighting, the seat position, the screen visuals, and the massaging settings. Three cartridges are located in the center armrest and release a variety of scents, from cashmere to patchouli.
The Nautilus is also equipped with a Revel Ultima 3D audio and power-adjustable seats that can be adjusted 24 ways. The rear cargo space is slightly smaller behind the second row compared to last year, but there's more legroom in general for all passengers. The optional equipment packages include aluminum appliques and copper-colored interior stitches. A Redwood theme is also available (exclusively on the Nautilus black label trim), which gives off a redwood forest feel. A leather-wrapped, heated steering wheel, 10-way adjustable heated-and-ventilated seats, and remote keyless entry are all standard.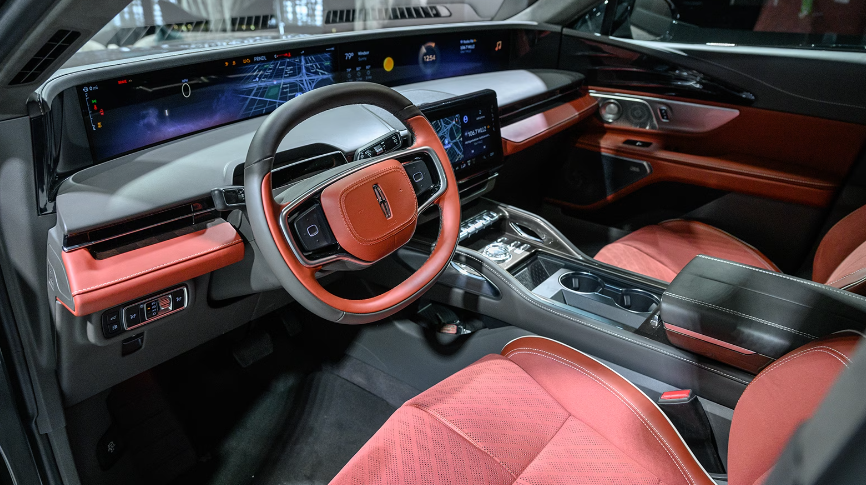 Connectivity and Infotainment
Lincoln claims that its 48.0-inch display across the Nautilus dashboard's top is the largest in the class, but if you turn the tape vertically, the Nautilus dashboard doesn't look like an IMAX cinema. A high-resolution 11.1-inch touchscreen infotainment system is mounted in the middle of the dashboard. The Nautilus is equipped with Apple CarPlay and Android Auto, both of which are wireless. A built-in Alexa can also take voice commands.
Safety
Lincoln's Co-Pilot360 suite driver-assistance technologies are standard on all Nautilus models. Lincoln's hand's free highway driver assistance technology is also available for the Nautilus. Visit the websites of the National Highway Traffic Safety Administration and the Insurance Institute for Highway Safety to learn more about the Nautilus crash test results. Safety features include:
Standard automatic emergency braking system with pedestrian detection
Standard lane keeping assist with lane departure warning
Standard adaptive cruise control includes a lane-centering feature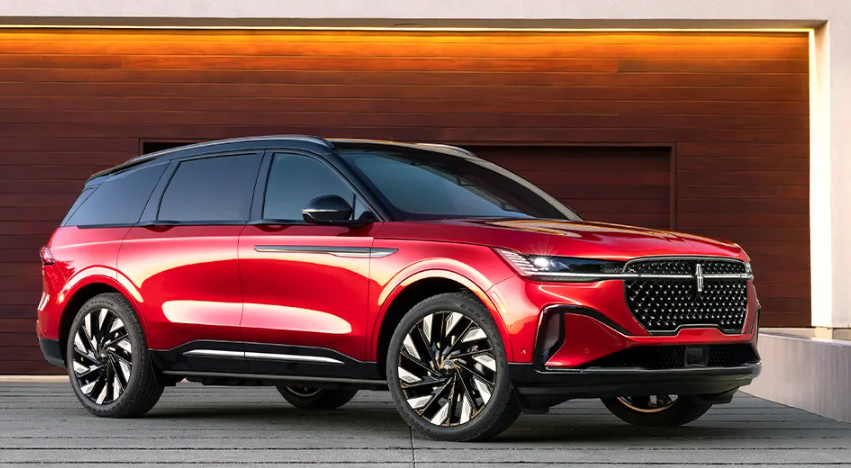 2024 Lincoln Nautilus Pricing
Lincoln has announced that the Nautilus will be available in early 2024. The online configurator and order form are live. The Nautilus ranges from $50,415 to $74,465 in the Black Label trim. All trim levels can be equipped with a hybrid engine for $1,500.