Lexus, as we all know, is a luxury car brand that produces more luxurious SUVs. The 2024 Lexus UX belongs to this group. The new Lexus UX, a compact luxury crossover SUV was launched for the first time in the 2019 model year. After that, the market for Automobiles will continue to grow. Lexus stopped producing non-hybrid models in 2022 for the model year 2023. So, for now, it is only available with a hybrid engine. Lexus also made some additional changes to its infotainment features and system.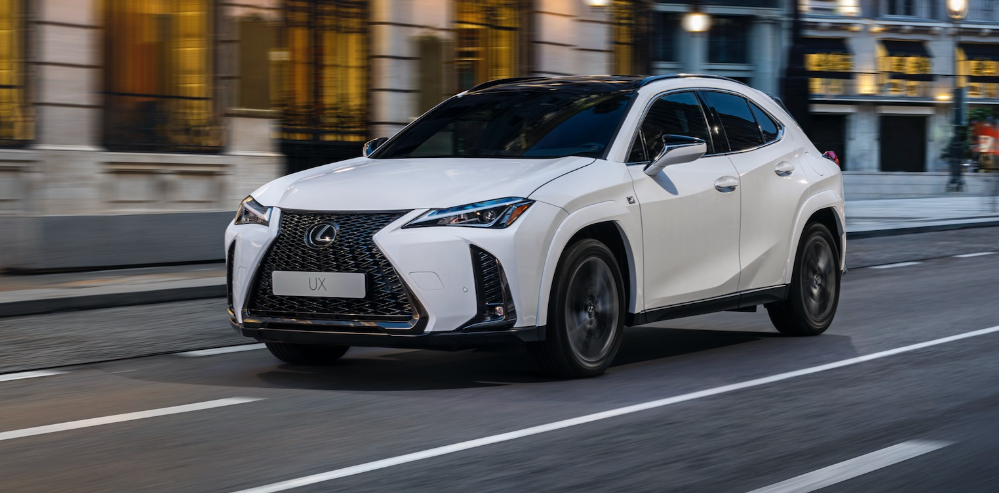 So Lexus UX is a Crossover SUV hybrid with a powerful hybrid engine of 181 HP and good fuel economy. Lexus UX also is one of Lexus's safest SUVs. According to Wikipedia, it received a five-star rating for safety from the NHTSA and EURO NCAP. In this article, we will learn everything about the new Lexus UX. You should read the article to the end if want to learn everything. We will also know more details about the car, such as when it will be on sale for the 2024 year model, the price, the pros and cons, etc.
2024 Lexus UX Redesign
With a few minor modifications, the new Lexus UX was carried over to the 2024 Model Year. Lexus officially confirmed this on April 12th, 2023. Lexus confirmed that the model has been carried forward from 2023 to 2024. Here are the new changes that Lexus has made for the 2024 Model Year. The new Lexus UX is not a redesigned model for 2024. The 2024 UX, which is now available for purchase, belongs to the first generation of the UX that was first introduced in December 2018 as part of the 2019 Model Year. This trend continues in the US Automobile Market.
Interior
Lexus makes sure that its passengers know they are in luxury vehicles by using lavish materials and an attractive layout. It also comes with features like dual-zone climate control and power-adjustable seats. Optional features include heated and ventilated seats, head-up displays, and more luxurious materials.
The interior design of the new Lexus UX is a combination of luxury, practicality, and comfort. It is designed to create a welcoming and comfortable space for drivers and passengers. First, the interior is filled with high-quality materials, such as soft-touch surfaces and premium leather upholstery. The interior is characterized by a refined and sophisticated feel that is characteristic of the Lexus name.
The UX features a modern, intuitive dashboard with a 7.3-inch or 10.3-inch infotainment display placed front and center. The touchscreen can be operated either by touch or using the Remote Touch Interface. This is a touchpad in the center console which allows drivers to access all of the car's features. The infotainment features include smartphone integration, satellite mapping, and premium audio.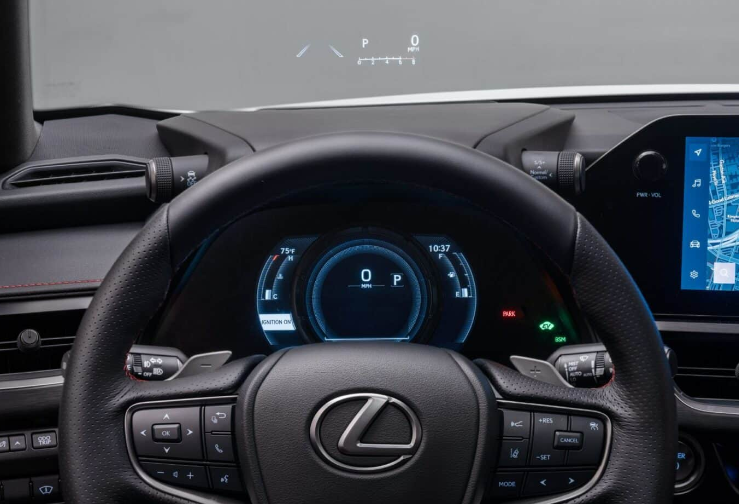 Seating is another highlight of the UX, offering a variety of adjustments that let drivers of any size find a comfortable position. Front seats provide comfort and support for long trips, while back seats have plenty of legroom and headroom. Seats can be upholstered with a variety of materials including leather or a new eco-friendly fabric made from plant fibers.
The UX has a surprising amount to store for a compact SUV. The UX has multiple cupholders and a large glovebox. It also features a spacious center console that can accommodate many personal items. Rear seats can be folded to increase cargo space. This makes it easier to transport large items.
Engine
Lexus officially confirmed that the New Lexus UX will be carried forward to the 2024 Model without major changes. It also comes with the same Hybrid Powertrain as the 2023 Model Year. For example, in 2023 the Lexus UX will be available in four trim levels. All trims use the same engine. All trims, for instance, come with a 2.0-liter four-cylinder engine and a Lexus Hybrid System that produce combined power of 181 horsepower. All trims have the same CVT transmission and front- or all-wheel-drive drivetrain.
According to caranddriver they tested the 2019 Lexus UX250h, and it gave an acceleration of just 0-60 MPH within 8.6 seconds. This is good. Overall, the Lexus UX is a great performer.
MPG
Fuel economy can vary depending on the model and drivetrain. Here are the EPA estimated fuel economy ratings of the Lexus UX 2023 models in the United States.
UX 250h: 42 mpg combined, 41 mpg on the highway, and 43 mpg in the city.
UX 250h: 39 mpg combined, 38 mpg on the highway, and 41 mpg in the city.
Fuel economy can vary depending on several factors, including driving habits, road conditions, and vehicle maintenance.
Safety Features
The Lexus UX 2024 now comes with Lexus Safety System+2.5, which includes several advanced safety features. The new 2024 UX, for instance, comes standard with a Pre-Collision System with Pedestrian Detection. Other features include Low-light Pedestrian & Daytime Bike Detection. Left Turn Vehicle Intersection support. Lane Departure alerts with steering assist. Intelligent High Beams. Dynamic Radar cruise control. Lane Tracing Assistant and Road Sign Assistance. It also has more safety features that are available and standard, which is important. We have listed below the most important safety features.
Lane Departure warning with steering assist
Lane Tracing Assistance
Road Sign Assist
All Speed Dynamics Radar cruise control
Intelligent high beams
Airbags standard 10
Backup Camera
Infotainment and Connectivity
As we know, Lexus upgraded its infotainment with a large touchscreen display last year. It is unlikely that the new Lexus UX infotainment will be any different for the model year 2024. The new Lexus UX is equipped with a variety of connectivity and infotainment features to meet the needs of modern drivers. The system's heart is an 8-inch touchscreen or 12.3-inch high-resolution display, depending on trim level. It provides access to many features.
The UX infotainment features standard wireless Apple CarPlay compatibility and Android Auto. This feature allows drivers to integrate their smartphones seamlessly with the infotainment systems of their vehicles, allowing them to access music, apps, and messaging services. The UX includes Amazon Alexa compatibility as standard, allowing drivers to perform a variety of voice-controlled tasks, including playing music, setting up reminders, using wireless chargers, controlling smart home devices, and more.
2024 Lexus UX Release Date & Price
If Lexus redesigns it for the new generation, with a new design, Lexus may take some time to launch it. Lexus is unlikely to redesign the car. It is therefore expected that the model for 2024 will be available to order in the fall of 2019.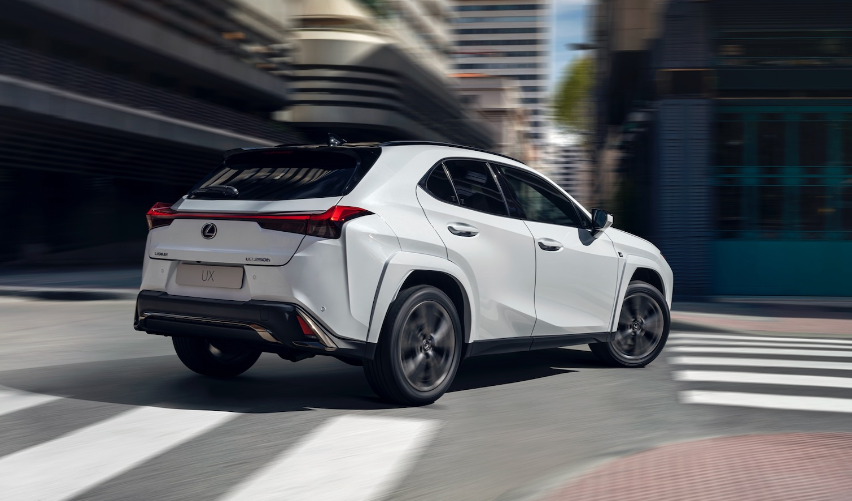 Update: On 12th April 2023 Lexus revealed it for the model year 2024 and confirmed that it was carried over without major changes for the Model year 2024. Lexus also announced that the vehicle is now available for order. Now you can order your Lexus UX Hybrid for the 2024 Model Year through the official website. Lexus, for example, launched the new Lexus NX with minor updates for the model year 2024. It is now available for order. If you do not have the time to wait until the 2024 model, you can still order the 2023 version. It is already available and there is no reason why Lexus would make major changes in 2024.
Lexus has now announced its pricing and trims to be used for the 2024 Model Year. Now it's available in the same trims as the 2023 Model Year. This new 2024 UX comes in four trims: Lexus UX250h, Lexus UX250h Premium, UX250h F Sport Design, and UX250h F Sport Handling. The base trim starts at $36,490 and goes up to $45,320 in its top trims. Below we've listed the price for all trims, including the $1150 Delivery, Processing, and Handling fee.