Jeep Motors' 2024 Jeep Wagoneer Electric is its first all-electric vehicle. Jeep recently revealed two all-electric SUVs, the Jeep Wagoneer and Jeep Recon. Both electric SUVs will be available in the United States within the next two years. The jeep will be fully electrified by 2030.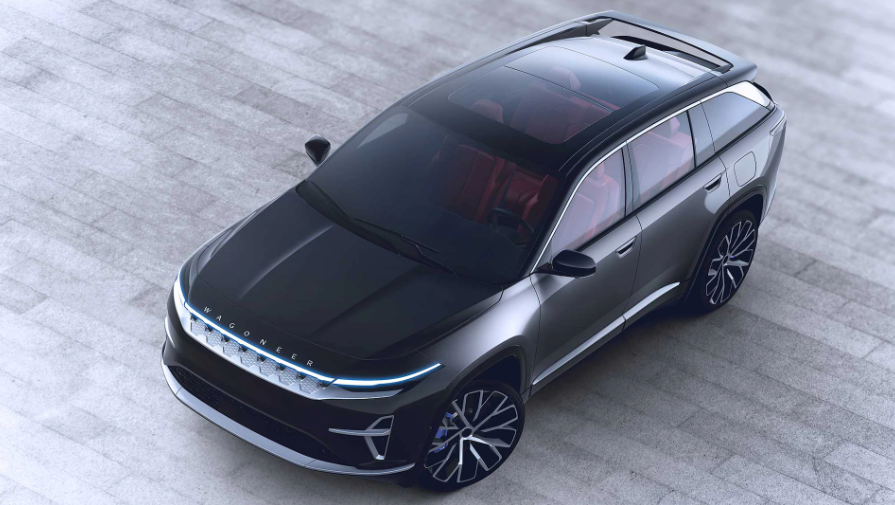 2024 Jeep Wagoneer Electric Review
The Jeep Wagoneer Electric is also known as Wagoneer. Jeep has unveiled three new premium all-electric luxury SUVs, the Jeep Wagoneer SEV, Jeep Recon, and Jeep Avenger. The Jeep Wagoneer EV, Jeep Recon, and Jeep Avenger will all be available in the world. However, the Jeep Avenger will only be available in Europe. After revealing three electric SUVs simultaneously, it appears that Jeep is moving into full electrification.
The STLA large platform will be used to build the Jeep Wagoneer SEV. This is not only visually appealing, but it will also be the main competitor to the Cadillac Lyriq EV. The new all-electric Jeep Wagoneer Electric Vehicle (codename Wagoneer sEV) looks stunning and impressive. It will also be a great value for money. The new Jeep Wagoneer SEV is a great choice if you're looking for an SUV with a beautiful exterior and interior design. It also has a powerful electric engine that can be used for long-range driving at a reasonable price.
Range, Charging, and Battery
The 2024 Jeep Wagoneer Electric Vehicle will have a long range. Customers can travel long distances without worrying about charging. According to the jeep, it can travel 400 miles on one full charge. Jeep has not provided any additional information regarding its battery capacity or charging time. We expect it to be able to charge in just 10 minutes and provide a fast charging option that will allow for a range of more than 200 miles. Because it will be built on a large STLA platform.
Engine, Power, and Performance
Jeep has not provided any additional information regarding its engine or performance. According to automotive news reports and media reports, it is likely that the vehicle will be equipped with a standard dual-motor electric setup with an all-wheel drive drivetrain. It will produce 600 horsepower. Its performance will also be impressive. It will be able to accelerate from 0-60 MPH in 3.5 seconds. More information is not currently available. We will update this article as soon we have more information about the 2024 Jeep Wagoneer EV.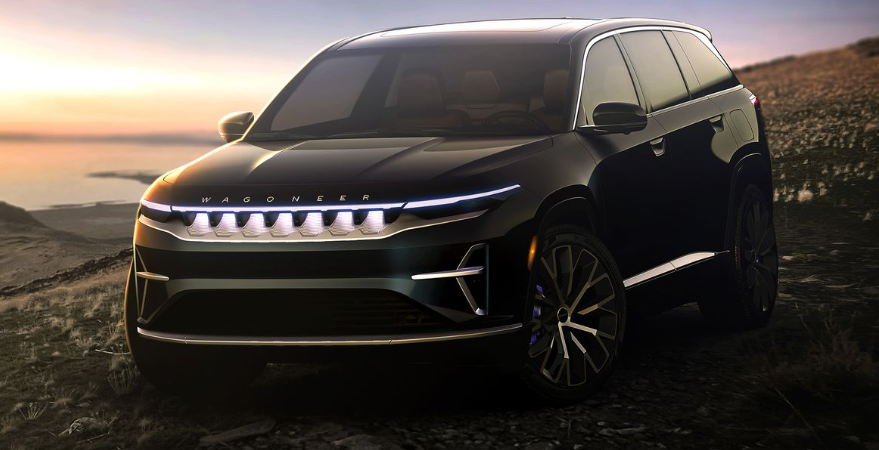 Interior and Exterior
Jeep has released exterior photos. According to these images, it appears it may be a little smaller than the Grand Cherokee. The interior will likely look similar to Grand Cherokee's. It appears to have two rows with five seats and a large trunk space. However, we are unable to provide any details about the interior at this time. We will update this article once all interior information is available. Its exterior design is so appealing and impressive, as you can see from the exterior images below.
Safety Features
Jeep just announced the 2024 Jeep Wagoneer Electric Vehicle (EV) right now. However, more information is not yet available. However, the images show an attractive design, a powerful engine, a long-range, and a beautiful exterior. It will likely have standard safety features, similar to other luxury EVs or vehicles.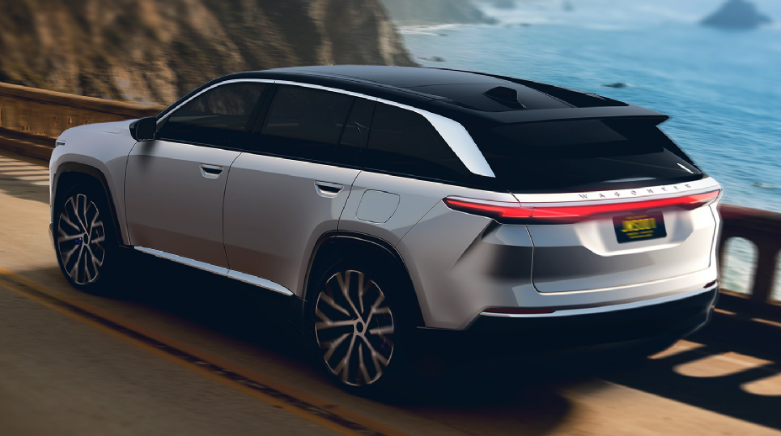 For example, the 2022 Jeep Wagoneer gasoline-powered SUV has many additional safety features. Like adaptive cruise control with stop-and-go, 360-degree surround camera, traffic sign detection, active lane management, and emergency braking. There are many other safety features, too. These are all the safety features available on the 2024 Wagoneer Electric Vehicle.
Infotainment & Connectivity Features
We are currently unable to provide information on its connectivity and infotainment. However, we will continue to update this article as soon as more information becomes available. It is expected to include standard infotainment features and connectivity features, including Wireless Apple CarPlay and Android Auto integration.
2024 Jeep Wagoneer EV Release Date
The 2024 Jeep Wagoneer S EV is an all-electric luxury SUV that's mid-size in size. It will be built on the STLA large platform. Although Jeep has not yet announced the exact date, it is anticipated that it will be made available in the USA in 2024. Reservations could be made as early as 2023.
Price and Trims
Jeep has not provided any information regarding the jeep wagoneer Ev price or trims. We expect that the Jeep will be more expensive than the gasoline-powered model. It is expected that the trims of this gasoline-powered model will also be available.