INFINITI's QX80, the oldest vehicle in the Infiniti lineup, signals a new exciting era in luxury automobile manufacturing. It is expected to have a major impact on the market in 2024. This full-size, luxury SUV is now more than a decade old and starting to show signs of its age. The QX80 received a major update in 2018 with updates to its exterior design, technology features, and driving characteristics.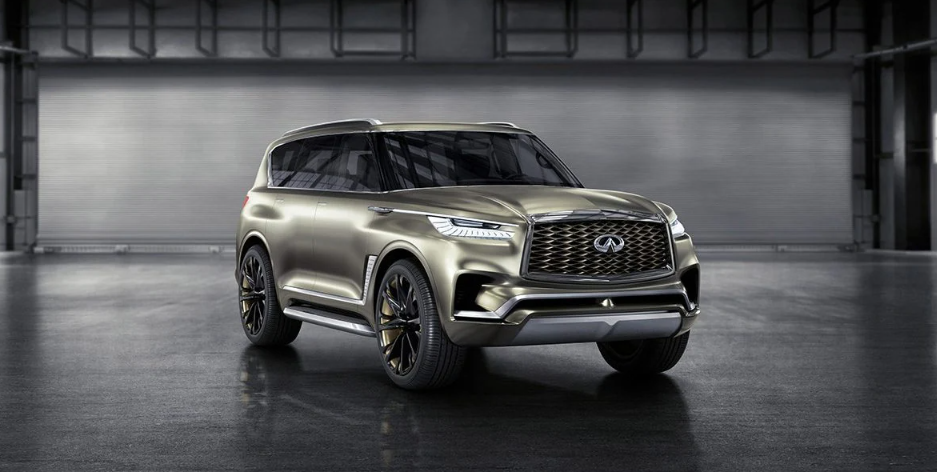 The QX80 received a major tech upgrade for 2022 to remain relevant in a market that is rapidly changing. The QX80 still needed a major redesign to differentiate it from Nissan Armada with which it shares too many similarities. The new 2024 INFINITIQX80 will be the vehicle that bridges the gap, with a design language that defines INFINITI in the future. This is a major step for the company, as it marks a departure from their conventional design language and towards something more modern. This company revamps will, of course, be followed by a slew of new electric cars (EVs), which will make INFINITI a major player in the growing EV market.
The updated QX80 marks a shift in brand messaging that targets a more affluent audience. The marketing team of the company has announced a new dealership identity that will be offered to retailers, but not as a requirement. INFINITI will be able to differentiate itself from competitors and gain a sense of sophistication and prestige. Herrin-Gear INFINITI gives you the inside scoop on what INFINITI has in store for it in the future. Stay tuned.
2024 INFINITI QX80 Redesign
Exterior
This departure is hard to interpret in terms of design. Infiniti designers are taking a refined approach to the exterior, which is the best indication. They will be eschewing flashy, aggressive styling in favor of an elegant, sophisticated design. Some sources suggest the vehicle will adopt a unibody construction while others suggest a brand-new platform with a distinctive look. It's not clear what the exterior design will look like, but it's obvious that INFINITI wants to make a statement.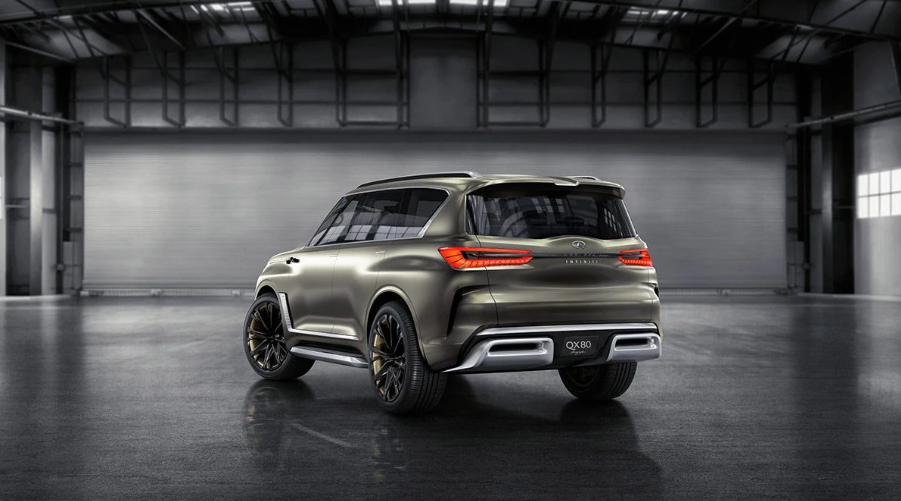 Interior
INFINITI's current QX80 generation has been criticized for its interior, which, while good, is too similar to the Armada. Many people hope that the INFINITI 2024 QX80 will have a new cabin with a modern design and better materials. The cabin will be fitted with the latest technologies, including massive infotainment screens and instrument clusters, new connectivity options, and advanced driver assistance systems.
The interior layout will likely also feature a three-row layout, with room for eight passengers. It's also expected to feature even more high-end materials and technology. If the new platform is true, this could mean new upholstery or even more interior space. The QX80 may become the most comfortable SUV in its class.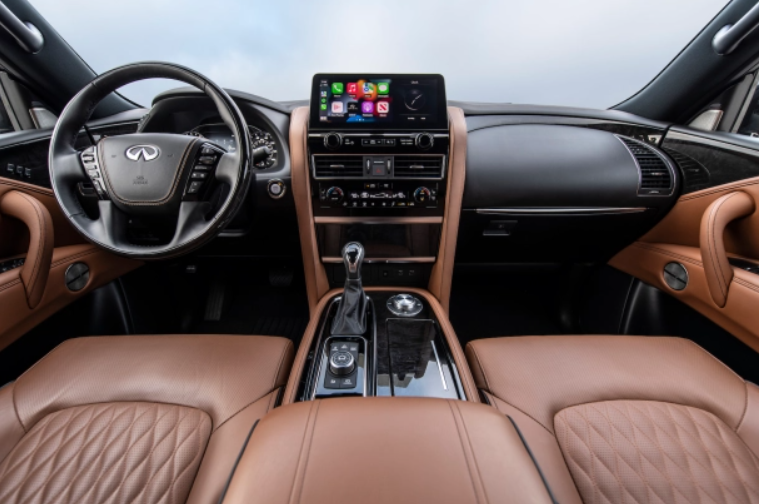 Engine
After a long and successful run, INFINITI is expected to replace the old 5.6-liter engine with a new, more powerful, efficient powertrain. Some rumors suggest this new engine will be a hybrid, while others say it will be a twin-turbo engine. Infiniti will choose the option that best suits its needs, but one thing is certain: The new QX80 has more power and efficiency than ever. The new powertrain will also provide more torque, making it easier to haul passengers or trailers. The 400-horsepower V-8 may be a good powertrain, but the new QX80 has more torque.
2024 INFINITI QX80 Release Date and Price
INFINITI QX80 will be revealed in late 2023. The first sales date is scheduled for 2024. The price should begin at $71,000 but will vary depending on the options you choose. The INFINITI QX80 will be a big hit on the SUV market with its modern technology, luxurious materials, and refined exterior design.
The QX80 2024 is a vehicle that will be exciting for the industry and a sign of what's to come. It's not only a design statement but also a sign of a move towards more powerful and efficient mills. Infiniti is undergoing a major makeover and the unveiling of the QX80 marks the start of that process. We can't wait to find out what the future holds for the company. INFINITI wants to be competitive in the new electric age. They are committed to offering drivers a luxurious and reliable SUV powered by electric energy. Infiniti's future looks bright. We will have to wait and see what this new design and feel brings in future models. Keep an eye out for updates as they roll out.
Both car enthusiasts and investors are excited by the introduction of the new INFINITI QX80 2024. It is a departure from the brand's style and brings many exciting changes. The QX80's exterior redesign, a completely new interior, and a more powerful engine will help INFINITI to achieve its brand transformation.
Herrin-Gear INFINITI in Jackson, Mississippi will be one of the first dealers to offer the New QX80 once it is released. Watch for updates as we prepare to adopt the new QX80 brand. Check out our wide selection of pre-owned and new INFINITI cars in the meantime. Contact us for more information on the QX80 and we will help you find the right car for your lifestyle.