Next year, the all-electric 2024 Hummer SUV will be available. It features a very attractive design, impressive performance numbers, cutting-edge tech, and outstanding off-road abilities. The Hummer nameplate has returned after more than 10 years, but now as a GMC sub-brand.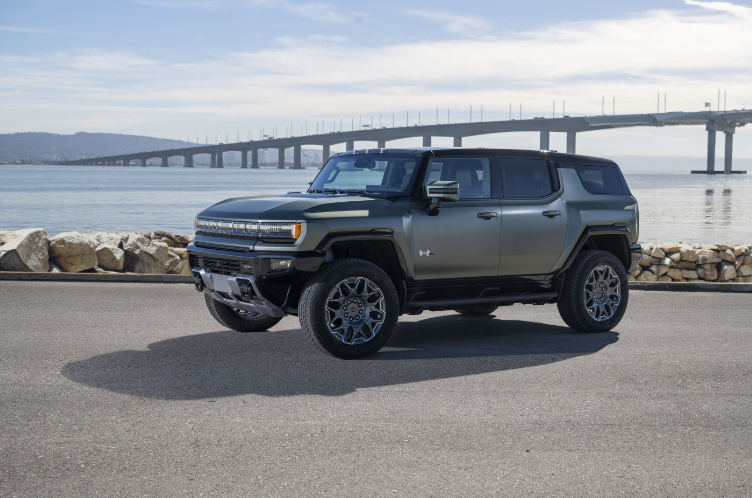 Rivian R1S is the closest competitor to the Hummer SUV EV for those who are unaware. Hummer announced recently that the Hummer SUV EV would have two different powertrains. The base model is priced at $79,995, but a fully-loaded SUV can exceed $100,000. Continue reading for more details.
2024 GMC Hummer SUV Exterior
The 2024 GMC Hummer EV has a unique design, just like its predecessors. The SUV's boxy design is its most distinguishing feature, but the LED lights and flares on the fender make it look futuristic.
This model, like the Jeep Wrangler and Jeep Gladiator, also has a standard Infinity Roof that features four modular sky panels. The interior can be opened up very easily by removing doors and panels. The upcoming SUV has a similar size to the Rivian R1S while the Chevrolet Tahoe's dimensions are a bit lower and more comprehensive.
Interior
The interior design of the 2024 Hummer EV is inspired by military vehicles. The upcoming SUV is unlike other models of its class. It has a premium design, high-quality materials, and the latest technology. The Hummer offers plenty of room in the cabin, with both rows of seating and large cargo.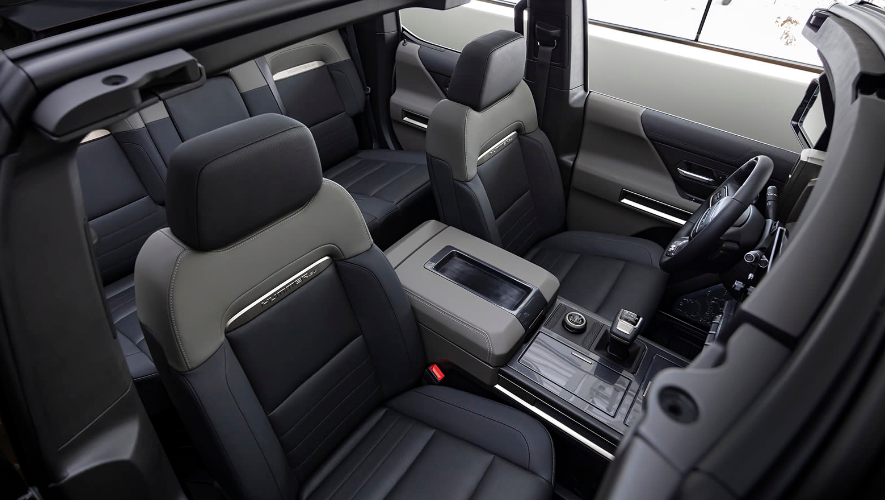 Two large screens are available and look very high-tech. All models feature a 12.3″ digital gauge cluster and a 13.4″ center-mounted infotainment screen.
Range and Battery Charge
GMC says that the model for the first year will come with two options. Lower trims are equipped with dual motors that should generate 625 horsepower. The base EV2 trim is estimated to have a range of 250 miles. Other trims are estimated to have a range of 300 miles.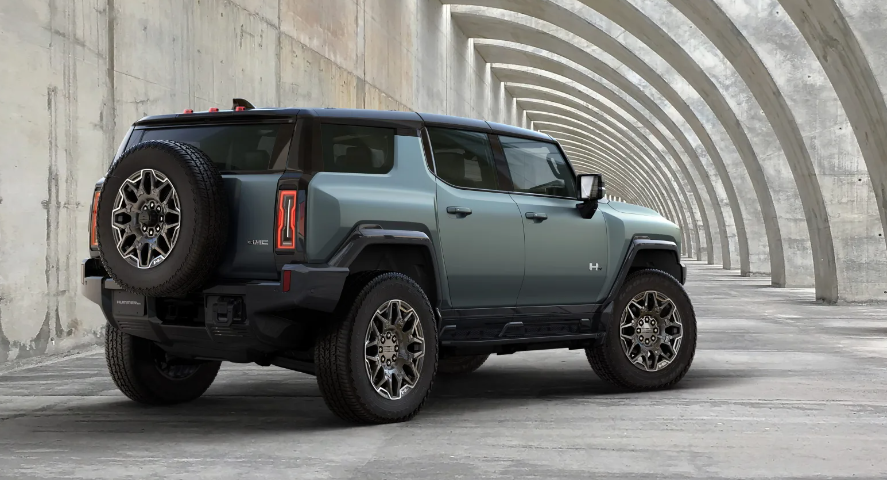 GM predicts that this tri-motor system will produce 830 horsepower and be able to run from 0-60 mph within 3.5 seconds. Every trim comes standard with all-wheel drive, which is a major plus. Hummer EV SUV also supports 800-volt DC fast charging capability.
2024 GMC Hummer Electric SUV Price & Release Date
GMC Hummer EV SUV pricing starts at a little under $80,000 for the EV2 trim. The EV2X trim is almost $90,000 The tri-motor EV3X is $99,995, while the Edition 1 is $105,595. Rivian R1S is the main competitor of the upcoming Hummer EV. It costs $72,500. A couple of other premium luxury SUVs in the same class include the BMW iX, Tesla Model X, and the Audi e-tron. We're expecting the new GMC Hummer EV SUV to hit stores sometime next year, likely in the second half of the year as the 2024 model.