Chevrolet announces a brand new series of cosmetic and mechanical changes for 2024's Chevrolet Silverado 2500HD as well as the 3500HD pickup truck. They are part of the three-quarter-ton (2500) and one-ton (3500) segments. They are aimed at consumers and businesses that require powerful towing capabilities and payload capacity.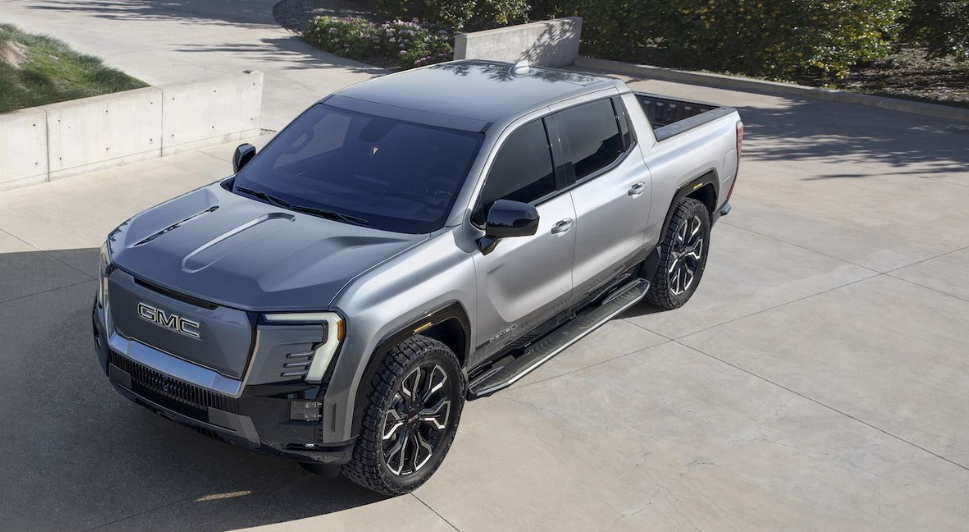 While considered to be the HD (Heavy-Duty) Series trucks and are sold under the Silverado brand and are built according to a different set of specifications in comparison to the famous Silverado 1500 Half-Ton series. It is a clear indication of how competitive and profitable the industry of heavy-duty is. The announcement comes just a day before the 2023 Ford Super Duty reveal.
2024 Chevrolet Silverado HD Pickup: More Powerful Duramax Diesel
Chevrolet has revamped their Duramax 6.6-liter turbodiesel motor increasing it to 470 horsepower and 975 ft-lbs of torque by the standards of the SAE J1349. The numbers indicate an increase of 25HP and 60lbs over the version currently being used; however, the bulk of the torque boost is in a lower RPM than the current model being used. Chevy says that torque expected to be less than the threshold of 1600 RPM could increase by approximately 25%, however, it has yet to release the data. However, it should improve performance at lower speeds and when climbing grades particularly when towing.
Transmission
The most notable improvement of this range of products is the addition to the Allison Automatic transmission, 10-speeds to the 400-HP 6.6-liter gasoline engine that comes as included in the standard equipment. The model was initially that came with Duramax turbo-diesel. The Alison is a reliable model, which was introduced in 2020 to take over the older Six-speed Allison unit.
The upgrade raises its gasoline Silverado HD's gross Combination Weight Ratio (GCWR) by 26,000 pounds, an increase over the previous 24,000 pounds. Even though HD trucks don't have to meet officially-approved EPA ratings for energy efficiency but it'll be interesting to see if owners will experience an improvement in fuel efficiency because of adding gears as it has a drive ratio comparable to the original transmission with six speeds. It's 3.73:1.
Towing Tune-Up
For the first time in history, Chevrolet Silverado HD trucks come with Adaptive Cruise Control that incorporates trailer technology. The software allows for the increase in speed and distances required for towing and adapts to the changes accordingly. Additionally, it has this feature, the Transparent Trailerfeature has been extended to be compatible with gooseneck or fifth-wheel trailers.
This feature, known as Trailer Side Blind Zone alert expands the size that the blind zones cover by the length added by the trailer while towing. GCW Alert gives a warning that the trailer and vehicle exceed the weight of the car's Gross Weight Rating.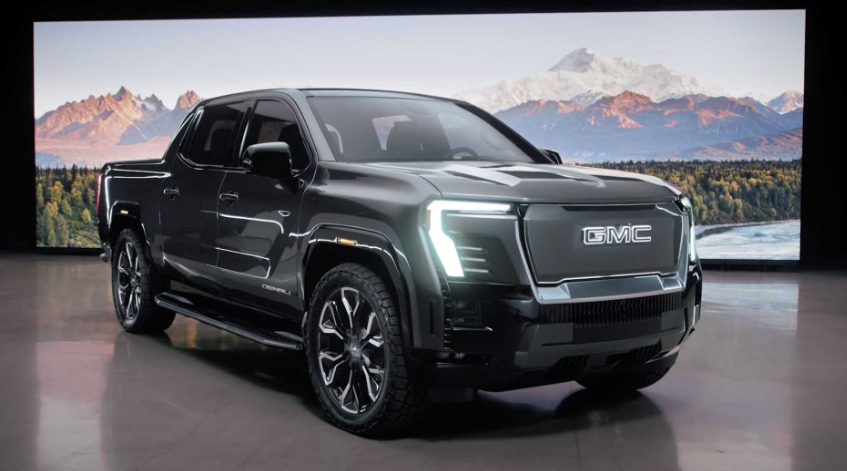 Towing is an option in the HD series trade as well as models that are stock and the 2024 model includes a few techniques to try. In the beginning, the most powerful towing package is available on all Silverado 2500 trim. This will raise the towing of 2500HD models up to 22,500 pounds with its 6.6L turbo diesel engine.
2024 Silverado HD Trims and Cabs
For 2024 the 2500HD as well as the 3500HD will be available for 2024. They are available in Regular Cab, Double Cab, and Crew Cab configurations, with the possibility of rear wheels with two wheels in the 3500. The trim structure is based on that of the Work Truck, Custom, LT, and LTZ, and ends with the lavish High Country trim.
Chevrolet says ZR2 will become an element of their HD lineup later on in the calendar for the first time. There's no information about the specifics of the announcement yet, however, we are anticipating a few suspension wheels as well as tire tune modifications to improve off-road performance, akin to ZR2 1500ZR2. Silverado ZR2 1500 ZR2.
The Z71 Sport Edition and Z71 Chrome Sport Edition appearance packs will come back in 2024 together with Z71 Special Edition Midnight Special Edition. Midnight Special Edition. Additionally it is the Alaskan Snow Plow Special Edition will be available until 2024, too. New tire and wheel options included in these special editions are twenty-inch tires for offroad use. The new 20-inch chrome wheels are available for the LTZ trim, and two 18-inch polished aluminum wheels with all-terrain tires may be placed on top of the 3500 LTZ and are available on the 3500 High Country.
High Country Goes Higher
The High Country's luxury factor, the model for 2024, there's an all-new Nightshift Blue interior with Jet Black and Umber design accents. Additional High Country highlight features are piping constructed of premium fabric for the seat and doors and authentic wood trim that has open pores that accent the doors, as well as high-end glove boxes. There's also "High Country" embroidering on the head restraints, as well in the form of metallic "High Country" badges on the center console. The brand new High Country exclusive 20-inch bright chrome wheel comes with it.
Its Midnight Edition blackout package extends to High Country for 2024, featuring black chrome accents to the grille, and black badges. 20-inch high-gloss, high-gloss black high-gloss wheels come standard. 22-inch wheels that have a similar design are also available.
Fresh Face Forward
For a new and fresh look that will maintain appearances and maintain a professional appearance, Silverado HDs sport a modern design, that includes a grille and headlamps that have C-shaped LED graphics that are derived by Silverado 1500. Silverado 1500 sets the tone. Standard tow hooks, and the nomenclature for the scoop on the top of your hood, as well in six new colors which include Sterling Gray Dark Ash, Radiant Red, Auburn Metallic, and the release in Lakeshore Blue Metallic and Meteorite Metallic Make sure you are fully updated.
Interior Updates
LT, LTZ, and High Country models feature an all-new instrument panel constructed around a brand-new 13.4-inch information display that as well as other controls, is directed toward the driver. Chevy says that the style of the driver's face is a direct consequence of the "simple and iconic looks of the C/K Series trucks from the 1970s and 1980s."
Numerous minor upgrades are visible in the interior of the vehicle, such as leather-wrapped surfaces and genuine wood accents on certain trims. There is also the updated center console found on LT, LTZ, and High Country that includes a Wireless charger for phones, modern audio knobs as well as buttons that are impossible to press like those on the present Silverado 1500.
In addition, Google Assistant continues to connect users, allowing them to connect via voice commands or through the touchscreen. Google Assistant allows users to send messages, listen to music, get directions via Google Maps, adjust vehicle settings, and manage smart home devices, all with no hands. These are essential safety features to have when towing or hauling a heavy load through traffic.
2024 Chevrolet Silverado HD Pickup Price & Release Date
In 2024, it is expected that the Chevrolet Silverado HD will make its metal debut on September 29th at the State Fair of Texas. Production will begin in the first quarter of 2023. It will be manufactured by General Motors' Flint Assembly in Michigan as well as at the Oshawa Assembly in Canada. Pricing and other details will be announced before the time of production.