BMW's plug-in hybrid XM has already been a hit with many. The large crossover is a powerful vehicle with luxurious interiors and a high price. BMW isn't settling for a basic XM, but will instead release the 2024 BMW XM Label Red which takes performance to a new level. The XM Label Red is capable of delivering 738 hp, 738 lb.-ft. of torque and a 4.4-liter engine with an integrated electric motor to the XM's eight-speed transmission.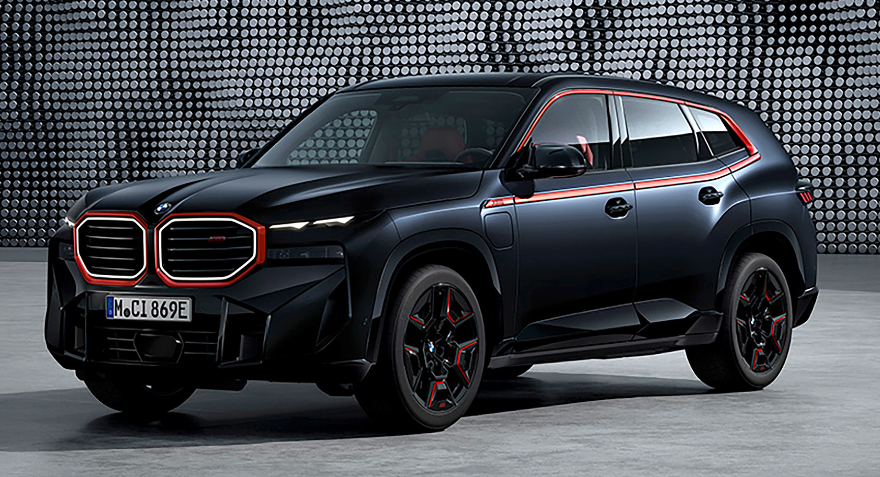 The 4.4-liter turbocharged engine produces 577 horsepower at 5600 RPM. The XM mill produces 483 hp, so this is almost 100 hp higher. BMW claims that the 4.4-liter engine's maximum torque has increased to 553 lb.-ft., a 100 lb.-ft increase over the standard XM. The internal combustion specs may be different, but the electric motor has the same performance specifications as the standard XM. The transmission's electric motor is integrated into the transmission, adding 194 hp to the V8 and 206 lb.-ft. of torque. This gives a combined 738 horsepower and 738 pounds-feet of torque.
2024 BMW XM Label Red Changes
The XM Label Red is powered by a 19.2-kWh battery, which is built into the underbody. BMW claims that the XM Label Red is capable of 87 mph using only the electric motor, and can travel 30 miles with the battery alone. You won't be able to reach that range with just the battery at 87 mph. The battery can be charged with a 7.4 kW system that takes about three hours to charge. BMW placed the charging cable inside a weekender in the car's cargo area.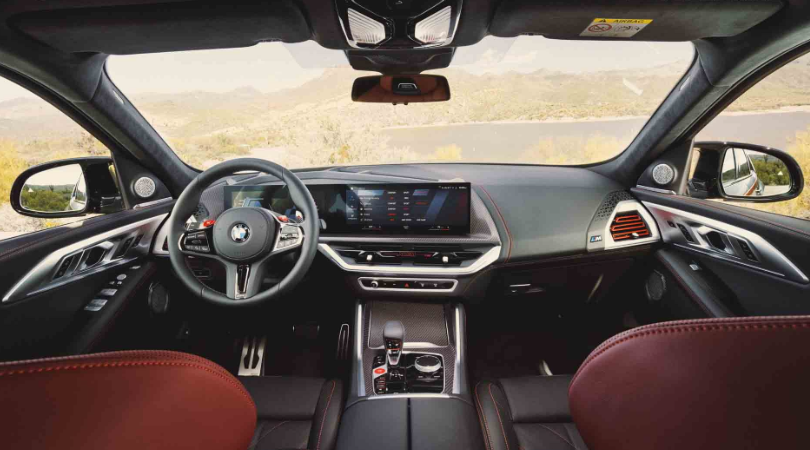 The BMW XM can reach 60 mph with this powertrain and the all-wheel drive system in 3.7 seconds. The M Driver's package, an optional option, allows for a maximum speed of 175 mph. This is 7 mph faster than the standard XM.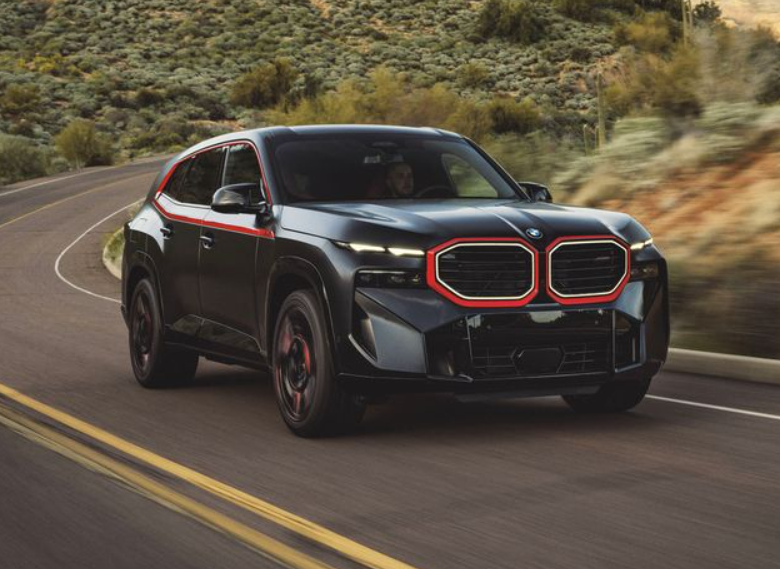 2024 BMW XM Label Red Price & Release Date
BMW has confirmed that the XM boosted will be assembled in Spartanburg (South Carolina) this August. The pricing will be announced closer to the launch of the vehicle, but the base price is expected to be higher than the $159,995 for the current BMW XM before adding any options. This means that seeing the XM Label Red reach $180,000 is not surprising.