Since its release in 2013, the current Lexus NX 250 is a popular vehicle. This sophisticated and sleek vehicle boasts benchmark performance, a comfortable cabin, and a stylish look. Its luxurious features and advanced security technologies are what make it stand out from the crowd in an entry-level crossover segment. The NX 250 offers both form and function.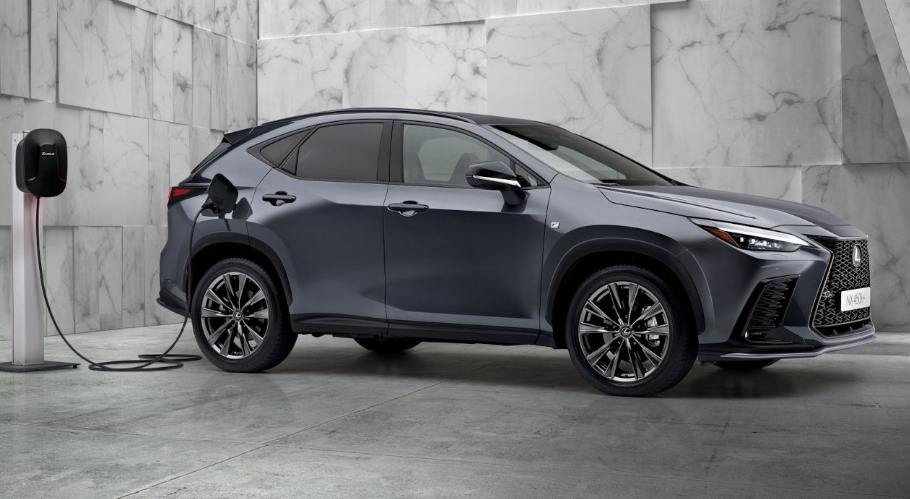 The NX 250 front-wheel drive is the least expensive option, starting at just $40,205. The all-wheel drive model is priced at $41,805. The Lexus Premium Trim Package can be added to both models, increasing the price from $43,255 (for front-wheel drive) to $44,855 (for all-wheel drive). The NX 250 has once again proven to be a formidable competitor in the compact crossover segment, and it is not one to be overlooked.
Performance
Lexus will be back in 2024 to deliver the NX 250. It has a sleek design with on-par performance and advanced safety features. It can go from 0-60mph in 8.2 or 8.6 seconds, depending on whether it is FWD. The NX 250 has a 2.5-liter, four-cylinder engine that produces 203 horsepower. It also delivers 184 pound-feet of torque. This gives it plenty of power for the city or highway. The engine comes exclusively with an eight-speed transmission for a smooth and enjoyable ride.
The vehicle is equipped with a standard start-stop feature, which is a nice bonus for those who drive in traffic that frequently stops and goes. Despite its spirited nature, the NX 250 has a combined EPA estimated rating of 28 mpg. The NX 250's fuel tank is equivalent to that of other vehicles in the same class. It holds 14.5 gallons. This vehicle is perfect for those who want to use it daily in the city, or to take long road trips into the countryside.
Exterior
The popular 2024 NX exterior style has remained largely unchanged since 2022. The 2024 NX 250 is equipped with bi-LED headlamps and daytime running lamps, as well as stylish Blade tail lights. The NX 250 is also equipped with heated, auto-dimming outside mirrors. They will automatically tilt down when in reverse.
The NX 250 is a crossover that meets expectations with its exterior dimensions of 183.5″ and ground clearance of 7.7″. Its weight is 4,995 lbs. Standard on the NX 250 are 18-inch 15-spoke alloy wheels, roof rails, and a kick sensor. Exterior features available include a power back door with a kick-sensor, rain-sensing wipers, a windshield wiper deicer, and a power tilt-and-slide sunroof. All these features would be welcomed. The NX 250 is a versatile product that will appeal to many different buyers.
Interior
This year, the Lexus NX 250 has seen some significant interior changes. Select interior colors will include color-coordinated details on the front, rear, and glove box panels. These color details were previously only on the driver's side. The NX 250 is a great vehicle when it comes to comfort and convenience. This vehicle has a well-appointed and spacious interior that offers ample space for passengers and cargo. The optional features such as heated and ventilated seating, a premium audio system, and wireless chargers enhance the driving and passenger experience. The 2024 model comes with an optically-bonded 9.8″ touchscreen.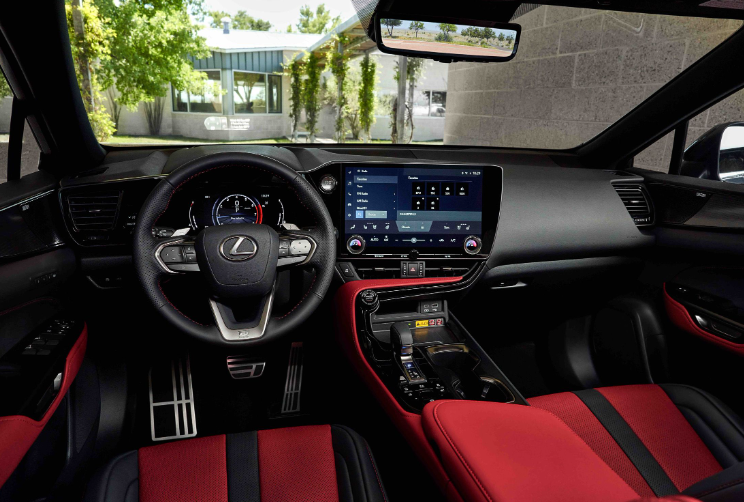 Driving
This includes a 3-year trial of selected Drive Connect features, including location guidance with Cloud Navigation and Destination Assist. All models have safety features like a backup cam, lane-tracing assistance, dynamic radar cruise control at all speeds, road sign assistance, and proactive driving support. All of these technologies are designed to keep you, your passengers, and the road safe no matter what obstacles you face.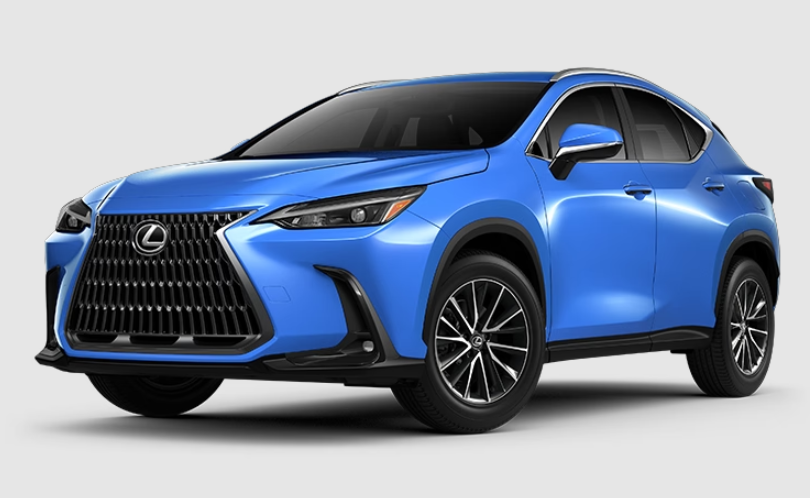 Safety
The 2024 Lexus NX 250, when you take all of this into consideration, is a stable luxury entry-level crossover that offers both style and substance. The NX 250 is a top-tier entry-level compact SUV thanks to its good performance, sleek exterior, luxurious features, and advanced safety features. The changes, while minor in comparison to previous models are a nice addition to a vehicle that is already well-rounded.
The 2024 NX 250 is even more appealing than last year's model thanks to the addition of some interior color options, as well as advanced features such as Lexus Safety Systems+3.0. The 2024 NX 250 has no doubt been hailed as one of the best crossovers available. You should not overlook the NX 250 if you're looking for a mid-range crossover. Lexus is working hard to make this a strong contender for 2024.